Washington convenience store owner who killed shoplifter is sentenced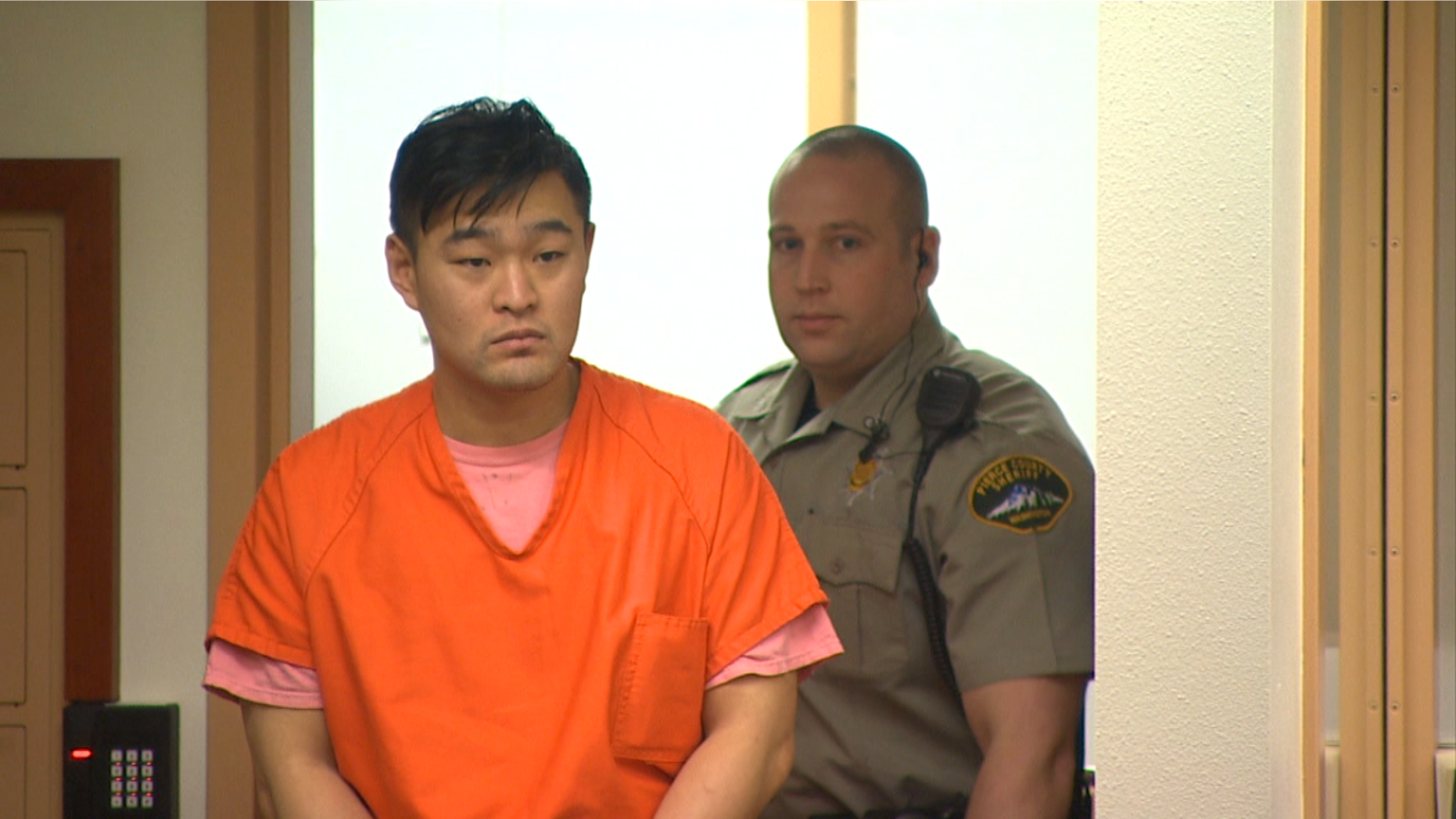 A 31-year-old Washington convenience store owner was sentenced Friday to just over eight years in prison for the fatal shooting of a shoplifter trying to flee his shop last year.
Pierce County Superior Court Judge John Hickman sentenced Min Sik Kim, 31, owner of the Pacific Quick Shop in Spanaway. Kim had pleaded guilty to second-degree murder.
On March 25, 2016, Kim went outside to tell a group of men loitering outside his store to leave. Video surveillance from inside the store shows that while Kim was outside, a man later identified as Jakeel Rashon Mason, 21, attempted to steal cigarettes from behind the counter.
As Kim re-enters the store, surveillance video shows Kim with a handgun in his right hand. Kim points the gun at Mason and physically grabs Mason and forces him further into the store. Mason puts both hands up and is not resisting. Kim then holsters the gun before punching Mason in the face. The two men engage in a physical fight where both men exchange punches. Kim gets taken to the floor by Mason as both men continue to fight for several seconds.
VERDICT REACHED IN BELLA BOND CASE
The video shows Mason was able to free himself and attempted to flee the store. Kim stood up and removed the firearm from the holster, positioned himself behind Mason, raised the gun, and shot Mason twice in the back as Mason fled.
Mason collapsed in the doorway and died before medical aid arrived.
"I'm here to take responsibility for my actions in taking Mason's life," Mr. Kim said during sentencing. "I accept the consequences. I did not have the right to take his life."