Was high school football star wrongly convicted of child molestation? Lawyer pushes for new trial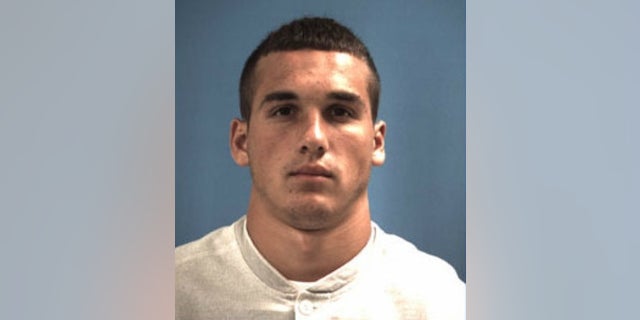 A onetime Texas high school football star, who was sentenced to 25 years behind bars without the possibility of parole for sexually assaulting a child, could soon get a new trial.
Four years ago, Greg Kelley, then 18, was arrested on a charge of sexual assault of a 4-year-old boy at an in-home day care center. Two weeks later, a second boy came forward with allegations of assault. Almost a year later, in July 14, he was convicted and sentenced.
On Tuesday, Kelley's attorney Keith Hampton unsealed a court document showing that his lawyer at the time of the trial, Patricia Cummings, represented the family of another individual now suspected of taking part in the assaults – prompting questions of conflict of interest.
The case was brought back to life in May this year after Williamson County District Attorney Shawn Dick claimed that he had been given "credible" evidence suggesting that the son of the day care facility operator, Jonathan McCarty, may have been involved in the abuse. This spurred Texas Rangers to re-investigate the case. McCarty has not been charged, but has been named by Texas Rangers as one of three suspects. Kelley is still implicated.
McCarty's lawyer has vehemently denied allegations against her client, with claims he is being scapegoated in a quest to prove Kelley's innocence.
FORMER NY CORRECTION OFFICER SENTENCED FOR SEXUAL ASSAULT
Kelley initially was accused of sexual assaulting two young boys in 2013, at the age of 18, at the day care center run by a friend's family. The guilty charge was handed out a year later, although at the trial there was no physical evidence and one of the young victims, who testified via closed circuit TV, denied that Kelley had touched him. The day care owner also took the stand, professing her belief that Kelley was innocent.
A motion for a new trial, filed soon after the guilty verdict, was denied after a new judge took the case. More than 18 months of state appeals followed from Kelley's new defense team, with claims they had evidence to prove that he was not at the daycare during the time the alleged crimes occurred. The appeals were dismissed.
WRONGFULLY CONVICTED MAN WEARY OF PROTRACTED CIVIL CASE
But Kelley may get a renewed day in court after all.
The judge is expected in coming days to make a decision regarding whether she thinks Kelley deserves another trial, in which he could potentially be released on bond. The Court of Appeals would make the final determination.