Warren Buffett on hand as Navy commissions newest warship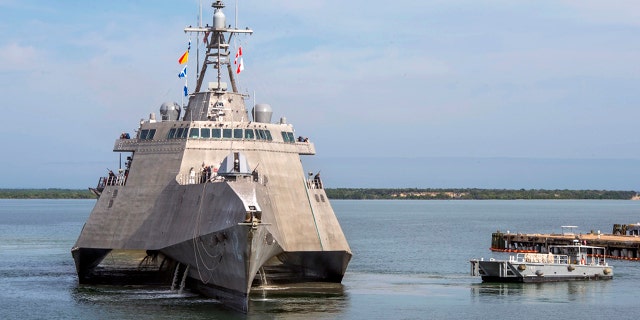 NEWYou can now listen to Fox News articles!
SAN DIEGO, Calif. – The U.S. Navy on Saturday commissioned its newest warship, the USS Omaha, a futuristic, $440 million vessel named for the Nebraska hometown of billionaire Warren Buffett, who was on hand for the ceremony.
The Omaha, a 218-foot-long littoral combat ship, was commissioned at its new home port in San Diego.
Buffett's daughter, Susie Buffett, who was designated as the ship's sponsor, gave the traditional order for officers and crew: "Man our ship and bring her to life."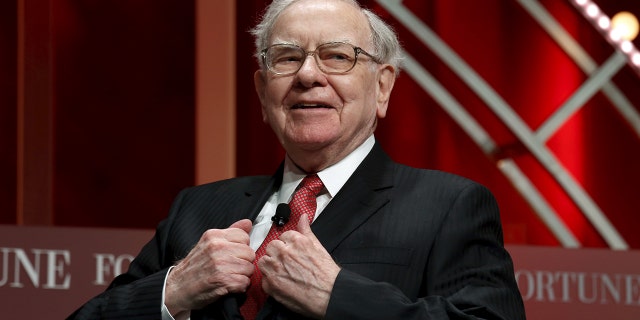 "Aye, aye, ma'am," they replied and ran to the ship as a band struck up "Anchors Aweigh."
The aluminum-clad Omaha is designed for missions close to shore. It has high-tech computer capabilities and can be reconfigured for various missions, including anti-submarine warfare and anti-mine operations.
"She is a beautiful ship," said Cmdr. Michael Toth, the commanding officer. "To be at her helm is more akin to flying an aircraft with a pilot and a co-pilot than to conning a traditional warship."
Other dignitaries at the ceremony included Nebraska Gov. Pete Ricketts, Omaha Mayor Jean Stothert and former Nebraska Gov. and U.S. Sen. Bob Kerrey, a Navy veteran and Medal of Honor winner.
"I am proud to share our name, our heritage and our community values with USS Omaha and its commander, and we wish you safety on your missions," Stothert said.
Ricketts, whose state is landlocked, issued what he said was a unique honor in designating the entire crew collectively as "an admiral in the great Navy of the state of Nebraska."
The ship is the fourth to carry the Omaha name since 1869. The last vessel was an attack submarine that was decommissioned in 1995.
"She represents the strength and the fortitude of her city and her state," U.S. Navy Secretary Richard V. Spencer said at the ceremony. "This ship is ready to deliver the fight tonight."