W. Hartford officials tell Conn. woman to take down fliers in search for missing dogs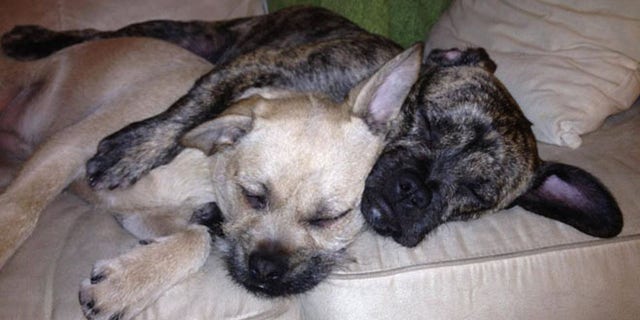 When a Connecticut woman discovered her two dogs were missing following an apartment break-in last month, her local community rallied to help find the lost pups.
A Facebook group attracted more than 4,300 likes.
People donated money to help her offer a $5,000 reward.
And volunteers took to the streets of West Hartford to post fliers on telephone and traffic light poles.
Not so fast, city officials said.
"It's overwhelming," Public Works Director John Phillips told the Hartford Courant. "Public infrastructure is not the venue to display that. I sympathize, but after the dogs are found, do people take them down?"
Now, city officials are threatening to slap the dogs' owner, Amanda Denes, with a daily fine unless the fliers come down, she told FoxNews.com on Wednesday.
"People have really connected with Burton and Zuzu, and I think everyone wants so badly to bring them home that it's not seen as too much," said Denes, 29. "When they're your babies and they're missing, nothing is too excessive."
Denes, who lives in nearby Hartford, says she and several volunteers will begin taking down some fliers this weekend, and vows to take down all the posters after the dogs are recovered. She said city officials told her she was facing a $79 fine each day, though she wasn't sure if it was a daily fine or if it would be incurred for each flier.
A message left by FoxNews.com with Phillips late Wednesday was not immediately returned.
But Denes hopes West Hartford will let the local laws slide as she searches for her treasured dogs.
"I'm hoping the town will understanding about us leaving a few up at key intersections," she said. "You never know if it's going to be that one flier that you hang up that people see."
Click here to read more from the Hartford Courant.
FoxNews.com's Karl de Vries contributed to this report.