Virginia man charged with trying to aid ISIS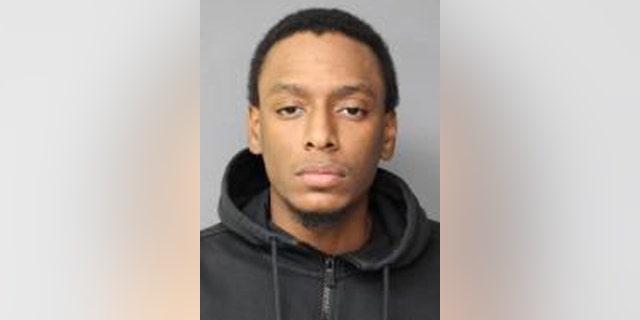 SUFFOLK, Va. – The investigation began six months ago after a Virginia man allegedly pledged allegiance to Islamic terrorists on Facebook. It ended Wednesday with his arrest on charges he gave $250 to FBI informants pretending to buy weapons for the Islamic State (ISIS) group in Iraq, federal prosecutors said Thursday.
Lionel Nelson Williams, 26, of Suffolk, also owned an AK-47 assault rifle and was expressing the desire to carry out his own "martyrdom operation" in the days before his arrest, according to court documents filed by the U.S. Attorney's Office in eastern Virginia.
U.S. Attorney's Office spokesman Joshua Stueve said Williams lacked an attorney at his initial court appearance Thursday. He'll be assigned a public defender if he fails to hire his own attorney by a preliminary hearing scheduled for Tuesday, Stueve said.
Irene Stewart, a longtime neighbor of Williams and his family, told the Virginian-Pilot that Williams is a "good Muslim," who had been caring for his grandmother.
She doubted that he would have supported terrorists and said the FBI "could have led him into it."
In March, a "member of the public" told the FBI that Williams posted ISIS videos on his Facebook page and expressed support for the organization, court documents stated.
The person also tipped the agents off about his AK-47, the purchase of which the FBI confirmed through records with state police in Virginia. Court records said he bought the weapon a day after the deadly terrorist attacks in San Bernardino, Calif., last year.
The FBI said its investigation also revealed that Williams practiced shooting the gun in his backyard.
Agents started to follow his Facebook posts. In one, he allegedly praised "lone wolf attacks" for the terror they cause in the "lands of the enemy."
A person who worked with the FBI subsequently added Williams as a friend on Facebook. Following some online conversations, Williams met with an undercover FBI employee, court records said.
During a meeting in June, Williams said he wanted to attack "hard targets" such as members of the military and police officers, according to charging documents. But he allegedly said he held off because needed to care for his grandmother.
At another meeting in October, an undercover employee asked Williams if he wanted to give money to the "lions of Mosul, referring to the ISIS group in Iraq. The person added that "it's going to kill people, do you understand?"
Days later, Williams allegedly provided access to a pre-paid cash card with $200 on it.
The next month, he sent $50 to an informant who was pretending to solicit funds for 10,000 rounds of AK-47 ammunition for ISIS.
As the investigation continued into December, Williams was discussing the possibility of carrying out his own "martyrdom operation" or attack that would lead to his death, court records stated.
When he was arrested early Wednesday afternoon, the FBI said agents found the AK-47 and a handgun at his home.