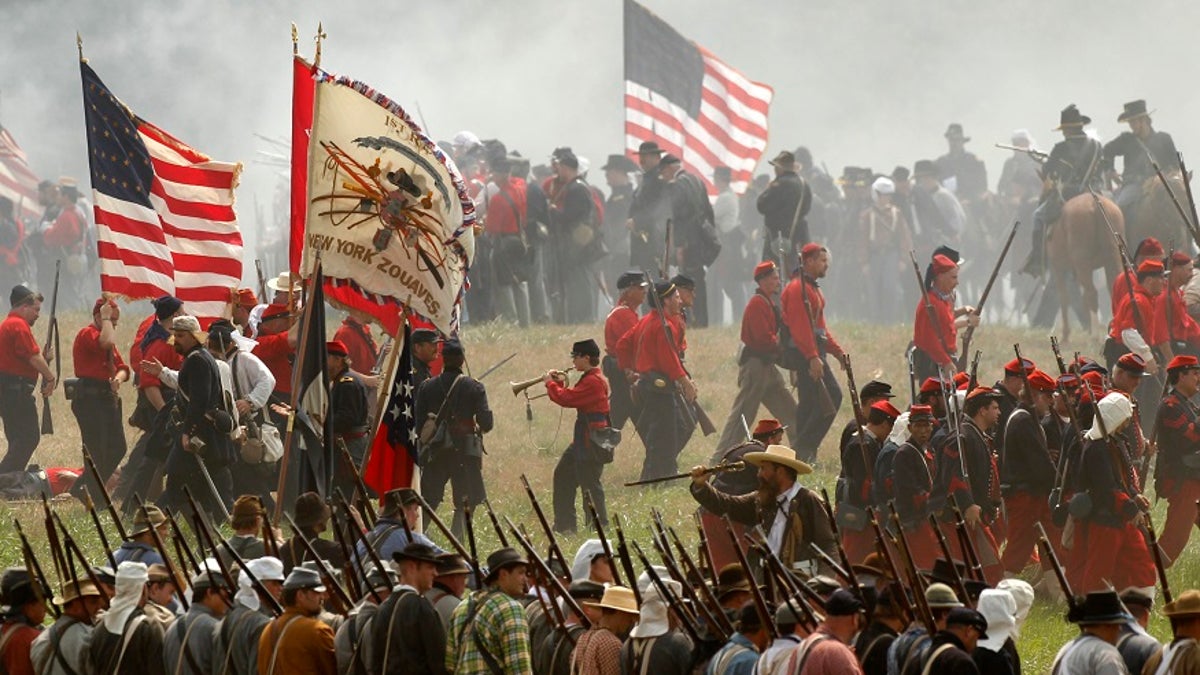 A city in Virginia has canceled its upcoming Civil War reenactment weekend Friday amid the growing tensions over memorials of the Confederacy and events that unfolded in Charlottesville, Va., a week ago.
Manassas city officials canceled the event, which had been set for Aug. 25 to Aug. 27, "for the safety of our residents, visitors and reenactors," a statement from the officials read, according to FOX5DC.
"Recent events have ignited passions in this country surrounding the Civil War and the symbols representing it. The City of Manassas is saddened by these events and abhors the violence happening around the country," the statement read.
DUKE REMOVES ROBERT E. LEE STATUE, DAYS AFTER IT WAS VANDALIZED
Last weekend, a woman, Heather Heyer, 32, was killed after a vehicle rammed into a crowd of people protesting white nationalists in Charlottesville. The man suspected of driving his car into the crowd, James Alex Fields Jr., 20, has been charged with second-degree murder among other charges.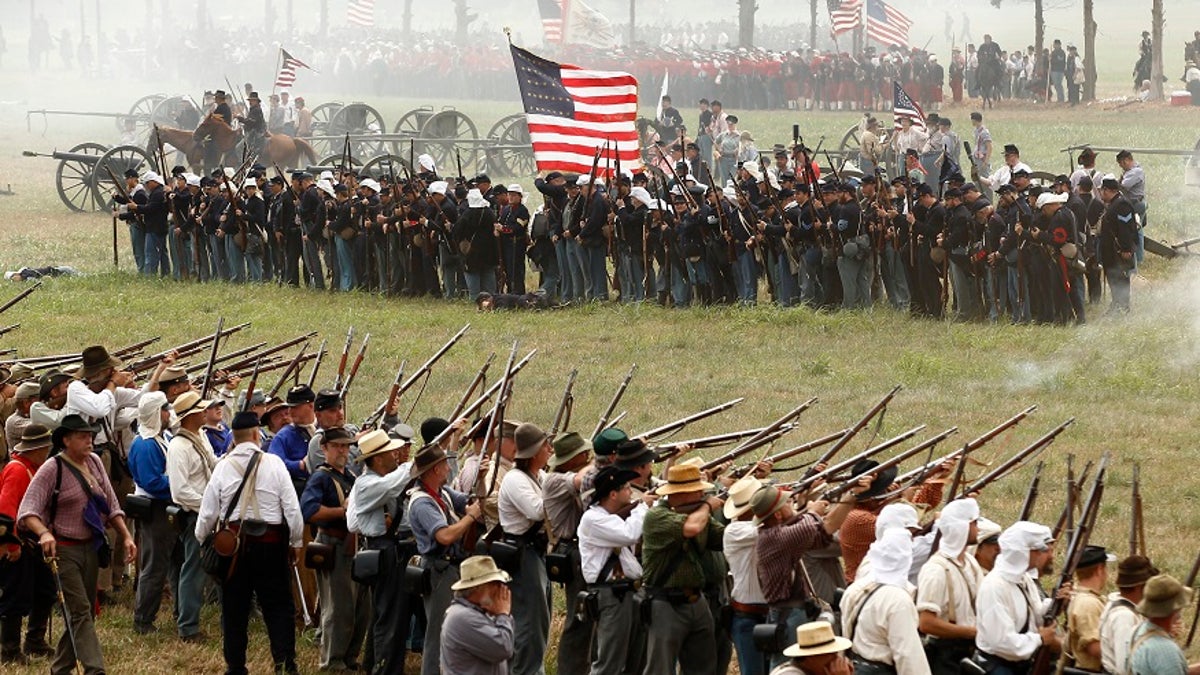 Counterprotesters were demonstrating against the white nationalists who were demonstrating against the removal of a Confederate Gen. Robert E. Lee statue from a park in Charlottesville.
CHARLOTTESVILLE SUSPECT FACES 5 ADDITIONAL FELONY CHARGES
Following the incident, a Lee statue was removed from Duke University after it was vandalized Thursday. Protesters in Durham, N.C., toppled a statue of a Confederate soldier Monday during a rally against racism. The city of Baltimore announced this week that they have removed four Confederate statues.
Virginia Gov. Terry McAuliffe urged cities to remove statues but said the decision to take them down should be left to local officials.
Two Civil War battles were fought in the city of Manassas.