Video captures St. Louis daycare employees directing children to fight each other
Daycare workers in St. Louis were accused of organizing a fight club in 2016.
Surveillance video and footage from an iPad showed two children, who were not identified, fighting each other allegedly at the Adventure Learning Center in December 2016. The video also showed a teacher jumping up and down in excitement while watching the children fight.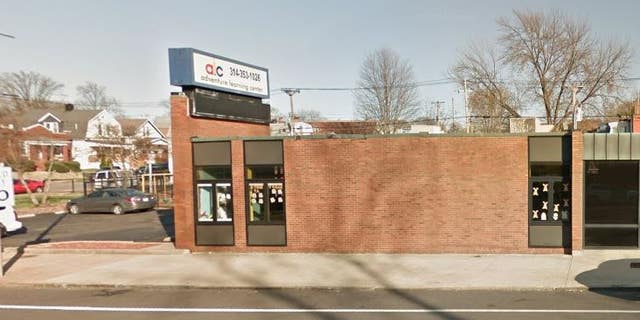 Mother Nicole Merseal is suing the daycare following the incident, ABC News reported. She accused the daycare of running a "fight club."
"My son was very afraid," Merseal told ABC News. "He didn't understand why his best friends beat him up. These are children that he's been around for a couple years. He described them as his best friends. He just doesn't understand why they punched him in the face...I don't know any parent that could watch their children go through this and not be upset."
RETIRED ST. LOUIS POLICE SERGEANT, 67, SLAIN IN BOTCHED ROBBERY ATTEMPT; TEEN SUSPECTS HELD
One of Merseal's sons started recording the incident after he became worried about his younger brother, who was involved in the fight, Jennifer Hansen, her attorney, told ABC News. The boy sent the video to his mother.
"When I got the video, I was just in complete shock. I immediately left work," she said. "I also called the daycare immediately and told them to go stop the fighting."
Merseal told FOX2 Now she couldn't watch the video without getting upset.
"He doesn`t understand why his friends were fighting him -- why he was beaten up by his best friends. And it was on his 4th birthday," she said of her son.
The two teachers were fired following the incident and a child abuse hotline was called, FOX2 Now reported, citing a police report. The daycare continues to operate but inspections have increased.
MISSOURI MOM OUTRAGED AFTER VIRAL VIDEO SHOWS BULLIES HOLDING GUN AT TEEN SON'S HEAD
According to documents from the Missouri Department of Health and Senior Services, one of the teachers said the children "were bored" and they "ran out of things to do" before the fighting began, ABC News reported.
Despite the two teachers being fired, Merseal said more should have been done.
"The daycare should be held accountable," she said. "They gave them a slap on the wrist."
Merseal is seeking $25,000 in damages in a civil suit against the facility, ABC News reported.