Video appears to show marines urinating on bodies, sparking military investigation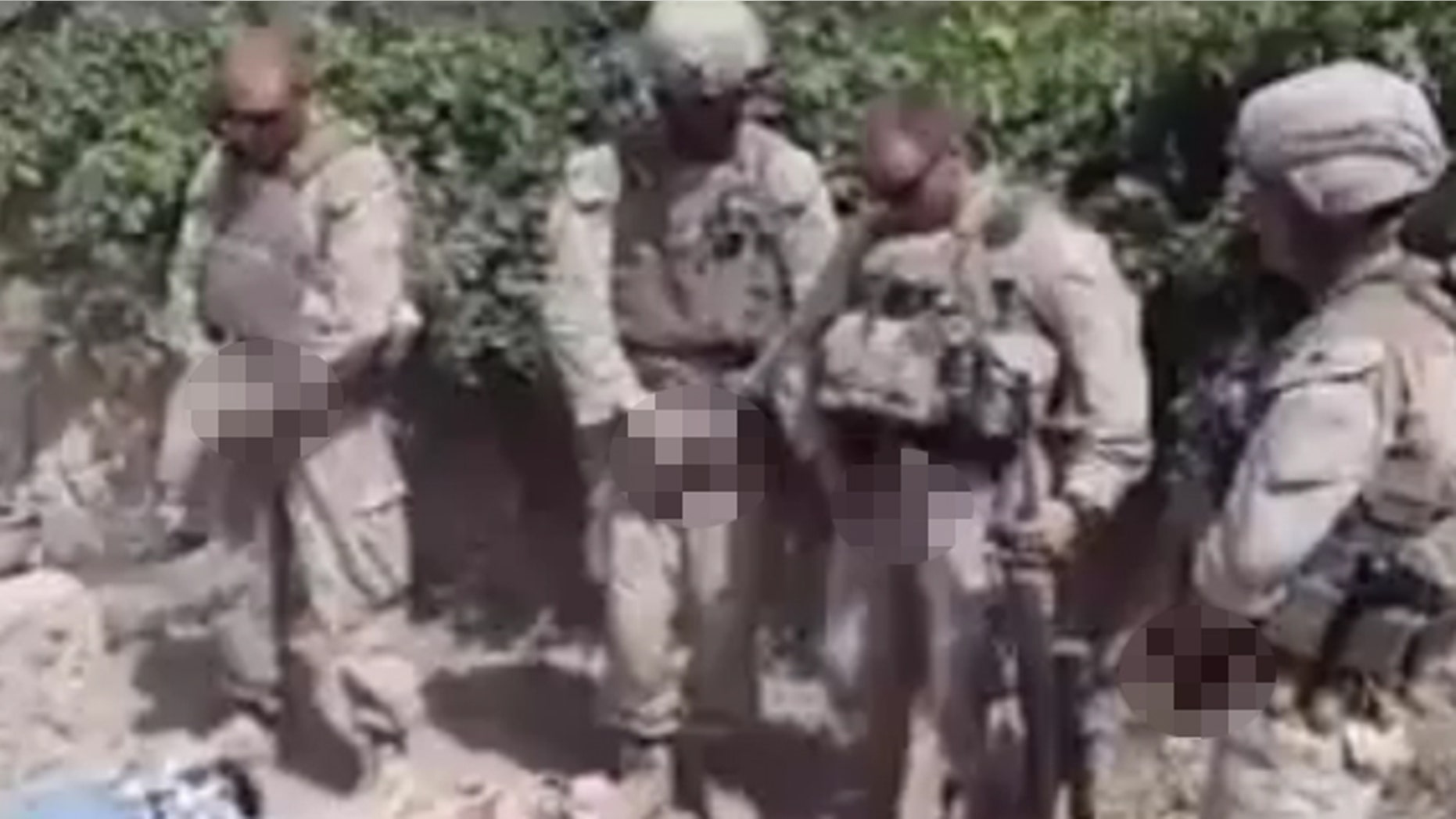 The U.S. Marine Corps is launching an investigation into a video that recently surfaced online showing what appears to be several Marines in uniform urinating on corpses.
The video, which started Wednesday morning making the rounds on the Web, shows four men in full Marine combat gear standing over the bodies of what appear to be dead Taliban fighters. They look around before proceeding to urinate over the corpses. One of the men can be heard saying, "Have a great day, buddy."
According to TMZ, the unnamed person responsible for posting the video included a caption reading, "scout sniper team 4 with 3rd battalion 2nd marines out of camp lejeune peeing on dead talibans," though it wasn't immediately clear if any of that information was accurate.
The Marine Corps issued a statement immediately after learning of the video, saying a full investigation is under way.
"While we have not yet verified the origin or authenticity of this video, the actions portrayed are not consistent with our core values and are not indicative of the character of the Marines in our Corps," the statement read.