Victims in fiery Ohio plane crash ID'd as 4 college students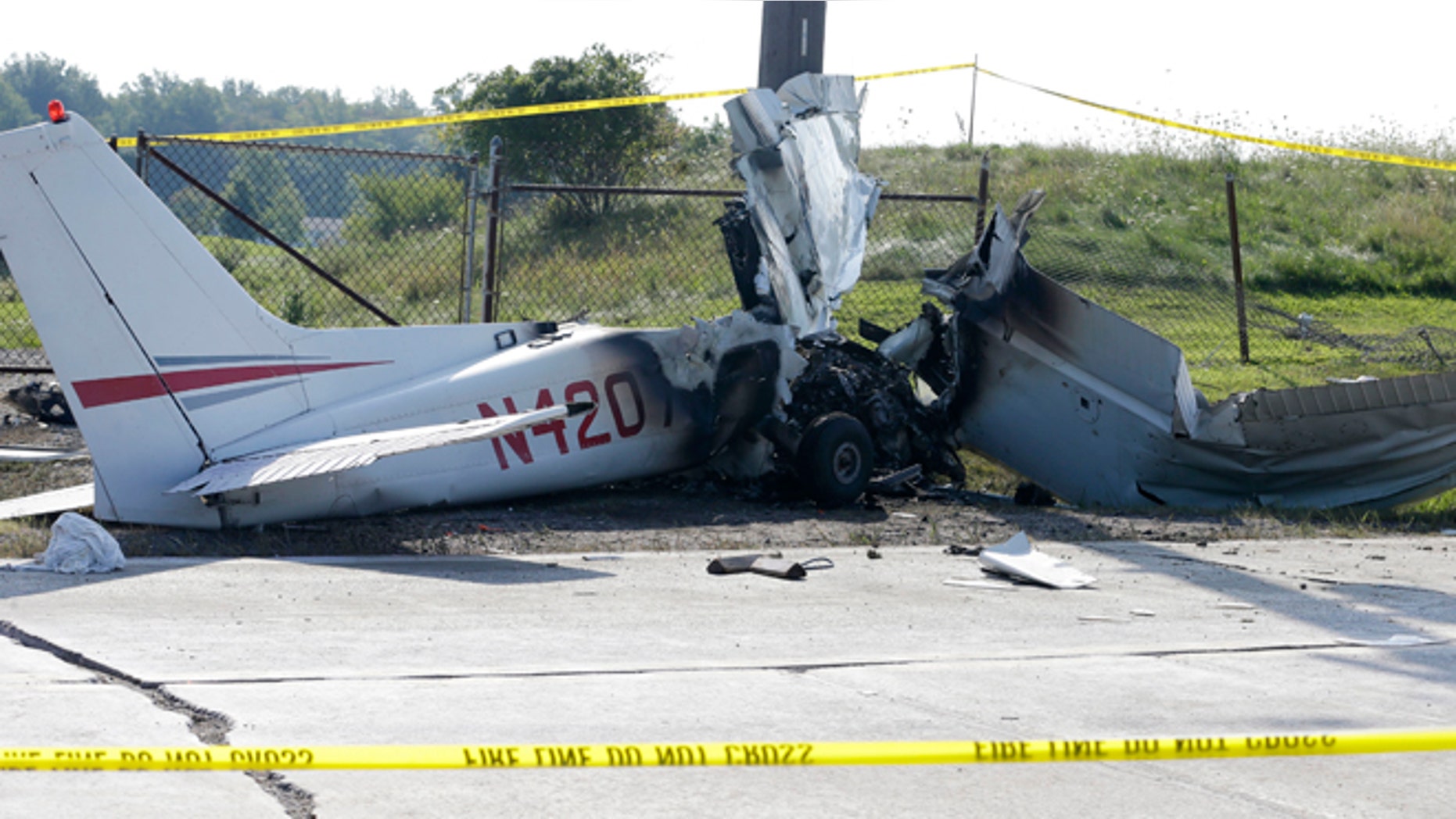 The four people killed in a plane crash near an Ohio regional airport were students at Case Western Reserve University in Cleveland.
The Ohio State Highway Patrol on Tuesday identified the pilot as 20-year-old William Felten of Saginaw, Michigan, and the passengers as 20-year-old Lucas Marcelli of Massillon, Ohio, 18-year-old Abraham Pishevar of Rockville, Maryland, and 18-year-old John Hill of St. Simons, Georgia.
The plane crashed and burst into flames just after takeoff around 10 p.m. Monday from the Cuyahoga County Regional Airport outside Cleveland.
Mark Gerald, 45, said he was sitting on his front porch when the plane crashed nearby. He said he could hear the plane struggling, but didn't see it until hit the ground.
Gerald told the Northeast Ohio Media Group that he and neighbors ran toward the plane hoping they could help, but it exploded as they approached.
"We thought we had (a chance to help them). It was too hot," he said. "The whole fuselage was involved."
Highway patrol officials say the plane began its ascent and then crashed outside the airport. The occupants were trapped in the fiery wreckage and died at the scene.
The Federal Aviation Administration and the National Transportation Safety Board will be investigating the crash.
The Associated Press contributed to this report