Veterans are sleeping in their cars at VA medical centers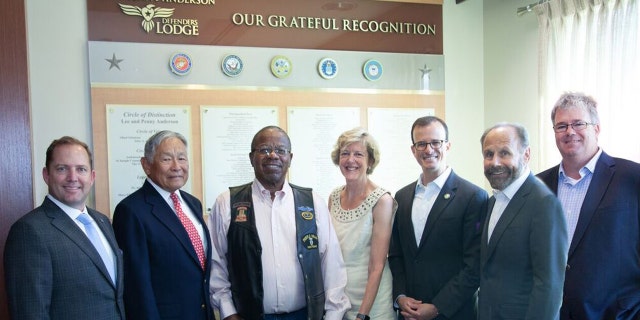 NEWYou can now listen to Fox News articles!
U.S. veterans are forgoing treatment at Veterans' Affairs clinics due to the high cost of lodging in some areas, but one group has a solution.
Billy Bryels, a retired Vietnam Veteran and double Purple Heart awardee, told Fox News he slept in his car several times because of the high hotel costs, much like several of his fellow veterans.
But today he is one of many who goes to the "Lee & Penny Anderson Defenders Lodge" located in Palo Alto, California, where veterans and their caregiver can stay in the state-of-the-art $17 million facility free of charge. He called it a God-send for veterans getting treatment.
"What are other veterans doing if they don't have a Defender's Lodge available to them?" Bryels asked. "I hope this kind of facility continues across the country."
It was an idea former VA Palo Alto Health Care System Director and CEO Lisa Freeman thought of after hearing stories like Bryels' of the veteran's plight. Today, a hotel room runs at about $300-400/night in the area.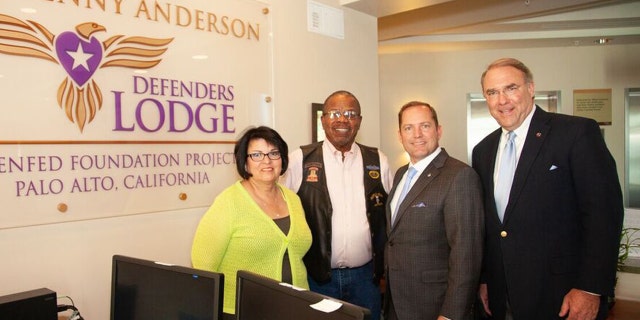 'VETERANS MATTER' HELPS HOUSE THOUSANDS OF HOMELESS VETERANS
"We didn't have anything," Freeman told Fox News. "We tried several things – beds in the hospital, hotel vouchers – but the biggest thing the Defenders Lodge provided was capacity and consistency."
The Defenders Lodge was the result of a public-private partnership between the VA and the PenFed Foundation, which raised $11 million in donations to fund the construction of the lodge. The 52 room facility can house up to 104 veterans and has a dining room, library, and private outdoor spaces. Freeman said it is full every night of the year.
The Palo Alto VA is one of five Level One Polytrauma Centers in the nation and accommodates nearly one million outpatient visits per year. It offers specialized programs such as a Polytrauma Rehabilitation Center, a Spinal Cord Injury Center, a Comprehensive Rehabilitation Center and a Traumatic Brain Injury Center.
"We have been overwhelmed by the generosity from PenFed – and the community – even with people that don't have veterans in their family – people of whatever political stripe – they set that aside, when you're talking about doing this for veterans, and they're just very generous in doing so," Freeman added.
The Defenders Lodge officially opened in 2014. The organization celebrated and honored the people who helped bring it all together Monday night, including former Secretary of State George Shultz and Condoleezza Rice.
"Our veterans deserve our nation's support," James Schenck, PenFed Credit Union President and CEO told Fox News. "Let's make sure that medical emergencies don't turn into financial emergencies, and that's what we're here to do."