Veteran who set himself on fire to protest VA treatment has died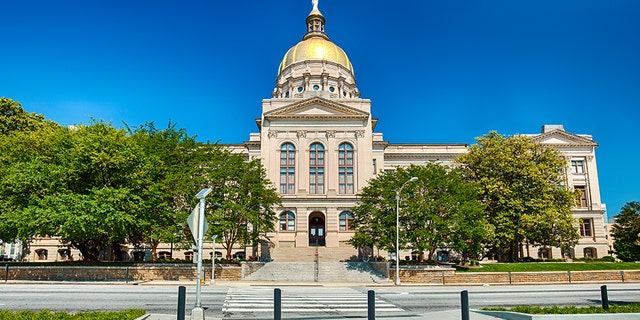 A veteran who set himself on fire last week in protest of the U.S. Department of Veterans Affairs has died, officials said.
John Michael Watts, 58, formerly of the Air Force, died Monday, the Georgia Bureau of Investigation tweeted. He had set himself ablaze on June 26 outside the Georgia State Capitol in Atlanta.
Watts was transported to a nearby hospital, where 85 to 90 percent of his body was found to have been burned, Georgia State Patrol told The Atlanta Journal-Constitution.
Authorities said Watts, upset with the federal agency designated to aid veterans, attached a homemade incendiary device and fireworks to his body before pouring liquid on himself. He then ignited the fluid.
VETERAN PROTESTING TREATMENT BY VA SETS HIMSELF ON FIRE NEAR GEORGIA STATE CAPITOL, POLICE SAY
"It looks like a veteran that was disgruntled with the VA did a personal protest in front of the Capitol which involved gasoline and some fireworks," Commissioner Mark McDonough, of the Georgia Department of Public Safety, said.
The commissioner added a Capitol trooper "actually put him out with his fire extinguisher."
Watts had no current address.
Veterans groups in recent years have demanded changes in the Veterans Affairs system as some veterans say they've waited months for appointments.
President Trump last month signed legislation aimed at allowing veterans more freedom to see doctors outside the system in an attempt to reduce wait times and improve care.
Fox News' Robert Gearty and The Associated Press contributed to this report.