Veteran said he was asked to leave post office because he didn't have his service dog's ID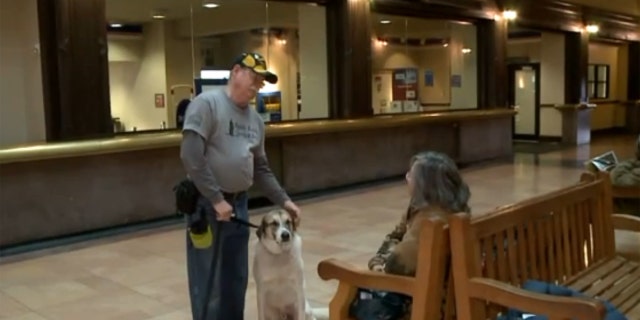 KANSAS CITY, Mo. – A veteran who served his country in Vietnam plans to protest outside Union Station Thursday to remind the community about the Americans with Disabilities Act after a clerk at the post office refused to allow his service dog inside.
Michael Poland tells FOX 4 he was asked to leave the post office because he couldn't prove his dog was a service dog. He says he walked into the post office to mail a letter Wednesday, and the clerk told him he would have to leave if he couldn't prove his dog was a service dog by some sort of ID.
Poland said a similar incident happened earlier in the week with another veteran, who eventually left without picking up a package. After the police were called and tried to explain, the clerk agreed to let Poland in but under escort, which is still discrimination against Poland.
After eventually mailing his letter, the clerk asked Poland if he was finished with his business. Poland said he was going to wait with his service dog, Nemo, until he got a personal apology and guarantee this wouldn't happen again.
"Shocked about that being a federal entity and this being a federal law," Poland said of how the situation made him feel. "Yeah I couldn't believe that. Like a second-class citizen. Like there's really something wrong with me, and I don't get it. I felt so bad."