Vegas Strip pedestrian bridge slaying victim ID'd as Pennsylvania ex-con in pantyhose cases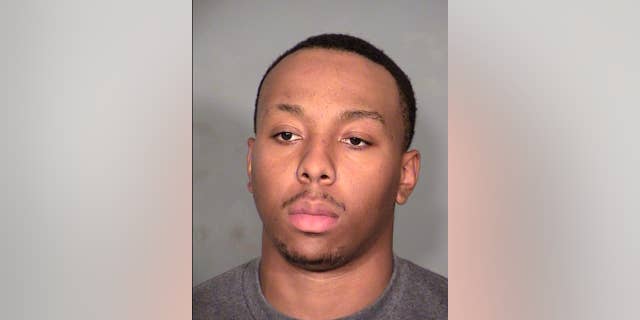 LAS VEGAS – A man stabbed to death on a Las Vegas Strip pedestrian walkway has been identified as a homeless ex-convict who served prison time in Pennsylvania for making lurid telephone calls to ask women about their pantyhose.
Nevada and Pennsylvania authorities identified the dead man on Tuesday as Rip Alan Swartz, 46.
Swartz made thousands of random calls before he was arrested in 2011 after providing his real name to a Virginia woman, Detective Sgt. Thomas Kauffman of Pennsylvania's Upper Allen Township Police Department said.
Swartz's alleged assailant, Calvin Boyden III, 22, made an initial court appearance Tuesday.
He faces felony charges including murder and robbery in the early Nov. 25 slaying on a footbridge near the multihotel CityCenter complex.
Defense attorney Norm Reed says Boyden plans to plead not guilty.