Vanderbilt neuroscientist on leave over claims he drugged and raped grad student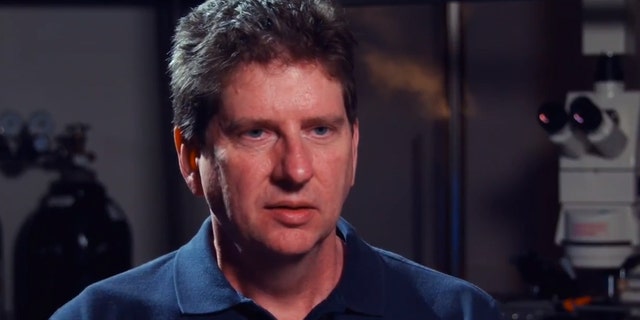 A renowned neuroscientist at Vanderbilt University has been placed on leave after allegations surfaced on Twitter that he drugged and raped a graduate student at a conference last fall.
David Sweatt, professor and chair of the Department of Pharmacology at the Tennessee school denies any wrongdoing but remains on leave as the investigation is ongoing.
Vanderbilt was first made aware of an allegation from an anonymous graduate student at Oregon Health & Science University (OHSU) last fall and was warned he was a "potential safety threat" 11 months before he was removed from campus in documents obtained by Buzzfeed News.
The anonymous student claimed to have been assaulted by Sweatt at an undisclosed scientific conference in early 2015. At the time of the alleged incident, Sweatt was working at the University of Alabama at Birmingham.
DEVOS REWRITE OF TITLE IX SEX-ASSAULT RULES WILL ALLOW CROSS-EXAMINATION OF ACCUSERS, REPORT SAYS
OHSU alerted UAB and Vanderbilt of the incident, but Vanderbilt's Title IX office says the student who made the initial report to OHSU "did not wish to be identified to Vanderbilt EAD or to make a report" and after exhausting all available lines of inquiry, the university "did not have a sufficient basis for conducting an investigation."
That changed after Sarah Myhre, a climate scientist at the University of Washington and a member of the Seattle branch of 500 Women Scientists, tweeted in August: "Do you know that Dr. David Sweatt…has been accused of drugging and raping a student?"
Her tweet was in response to a blog post written about Sweatt by Francis Collins, the director of the National Institutes of Health, lauding the neuroscientist and "gifted painter."
The following day, Myhre tweeted that "Sweatt is a serial rapist. There are multiple women victims."
Myhre also said she was contacted by two other women who separately confirmed the "extent and nature of the allegations."
Then on August 10 Sweatt was put on leave and Vanderbilt's Equal Opportunity Affirmative Action and Disability Services Office (EAD) launched an official investigation.
"Vanderbilt takes reports of sexual misconduct, including sexual harassment, very seriously," the university wrote in a statement. "We have a robust process for investigating sexual misconduct reports and do not tolerate any sexual misconduct on our campus. Our process protects the well-being and safety of our community members and respects the rights of everyone involved."
GEORGETOWN PROFESSOR WHO WISHED DEATH TO GOP SENATORS SUPPORTING KAVANAUGH ON LEAVE
Sweatt's lawyer, Andrew Miltenberg, released a statement denying any wrongdoing.
"Beginning in August, and set in motion by people with a destructive, political agenda that is not tethered to reality, Dr. Sweatt has been targeted by anonymous, irresponsible and unfounded allegations," Miltenberg wrote. "He has always conducted himself, both professionally and in his private life, in a respectful, thoughtful and consensual manner."