A northern Virginia man convicted on terrorism charges as a teenager has been sent back to prison for a year after violating conditions of his release by meeting with convicted Taliban supporter John Walker Lindh and others linked to terrorism.
Prosecutors had sought a two-year term at a hearing last week in U.S. District Court in Alexandria for Ali Shukri Amin of Dumfries, citing a wealth of evidence that Amin immediately began meeting and corresponding with convicted terrorists after he was released from prison in 2020. The terms of Amin's release barred him from meeting with known extremists.
Amin was just 17 years old when he pleaded guilty in 2015 to helping the Islamic State group by using social media to support them. He also admitted helping a classmate, 18-year-old Reza Niknejad, travel to Syria to join the Islamic State.
Prosecutions of minors are rare in federal courts.
VIRGINIA GOP GOV. GLENN YOUNGKIN SET TO LEAD FIRST INTERNATIONAL TRADE MISSION TO ASIA
He was sentenced to more than 11 years in prison but later had his sentence reduced to six years. But he was still subject to a life term of supervised release upon his release that contained many requirements, including that he submit to monitoring of online activities and that he refrain from meeting with known extremists.
Prosecutors say Amin violated terms of his release in a variety of ways. Most glaringly, though, Amin met with Lindh on three separate occasions in 2021, for several hours on each occasion.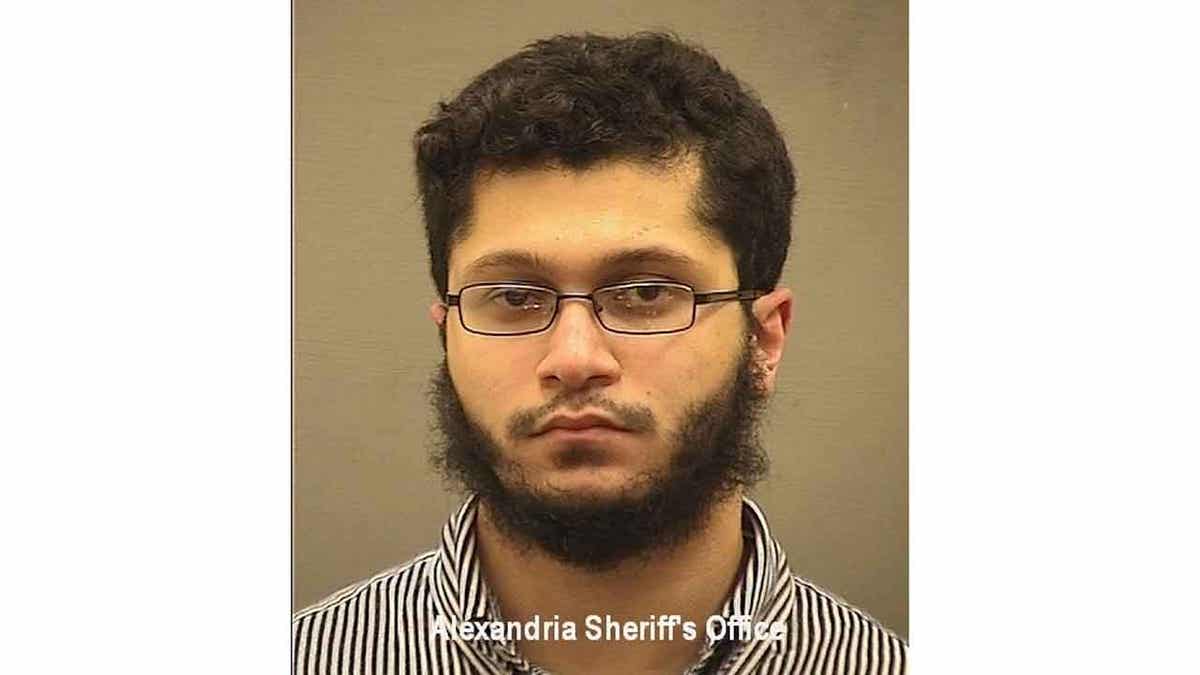 Prosecutors also revealed in court papers filed last week that the in-person meetings were not the limit of their communication. Prosecutors say the two were also communicating in encrypted chats as recently as January. According to prosecutors, Amin offered in those chats to put Lindh in touch with Ahmad Musa Jibril, an Arab American Islamic preacher and ex-convict whom the FBI considers an extremist.
Amin described Jabril to Lindh as "an open supporter of not only violent jihad, but its global iteration" and as someone who "preached in support of al Qaeda."
GEORGE MASON STUDENTS PROTEST DECISION TO HOST YOUNGKIN AS COMMENCEMENT SPEAKER
In response, Lindh told Amin that he'd already tried to email Jabril, according to prosecutors. Lindh also told Amin that he suspects all of his communications are being monitored and that he does not trust encryption technology.
Prosecutors said Lindh went on to say that he's "not involved in anything that should be of any interest to the government."
Lindh was the first American to face major terrorism charges after the Sept. 11 attacks. He was convicted of supplying services to the Taliban after he was captured in Afghanistan in the weeks after the 9-11 attacks fighting with Taliban forces against the U.S.-backed Northern Alliance.
He was sentenced to 20 years in prison as part of a plea deal and was released from custody in 2019 after serving about 85% of his sentence, with the remainder reduced for good behavior.
Amin also communicated regularly with Abdulrahman Alamoundi from May 2020 through 2023, according to Amin's parole officer. Alamoudi was convicted in 2004 of accepting money from Libya as part of a plot to assassinate Saudi Arabia's then-crown prince, Abdullah.
Alamoudi and Amin served time together at a federal prison in Kentucky, according to court papers.
Prosecutors also say Amin, a computer expert, set up a Linux operating system to prevent the probation office from monitoring his online communications. Once discovered, prosecutors say Amin was using the Linux system to educate others on how to evade law enforcement monitoring.
In online chats, Amin espoused extremist views, according to prosecutors, saying, "(W)e have to delete 1,400 years of human progress(" and "we will exterminate all kuffar by force." The word "kuffar" is Arabic for nonbelievers or infidels.
CLICK HERE TO GET THE FOX NEWS APP
Amin's lawyer, Jessica Carmichael, declined comment. In court papers, though, she argued that conditions banning association with "extremists" were impermissibly vague.
She also noted that prosecutors could just as easily have cited Lindh for violating his terms by meeting with Amin, but chose not to do so.
Lindh's supervised release has now expired, but he was still under the jurisdiction of the probation office in 2021 when he was meeting with Amin.
Carmichael had argued for a sentence no longer than 60 days on the violations of supervised release.
Amin will still face a lifetime of supervised release after serving his prison term.