UW-Stout student from Saudi Arabia dies after weekend assault; no one in custody
MENOMONIE, Wisconsin – A student at the University of Wisconsin-Stout has died after he was injured in a weekend assault in Menomonie.
University of Wisconsin-Stout student Hussain Saeed Alnahdi, 24, died Monday, Oct. 31, 2016, of injuries he suffered during a weekend assault in downtown Menomonie.
Alnahdi was originally from Saudi Arabia. The university's chancellor sent a letter to students and staff on Monday saying 24-year-old Hussain Saeed Alnahdi died of injuries he received early Sunday.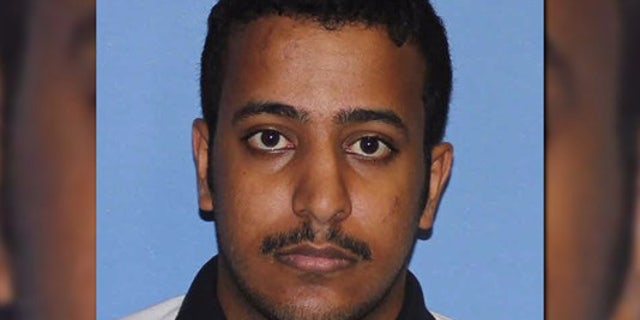 Chancellor Bob Meyer said in his letter that Alnahdi was from Buraydah, Saudi Arabia, and was a junior majoring in business administration. He started attending UW-Stout in 2015.Meyer also made a personal plea for anyone with information about the assault to come forward so police can find the person responsible.
SUSPECT IN KANSAS BOMBING PLOT CALLS HEARING 'RIDICULOUS'
The assault occurred shortly after 2 a.m. Sunday in downtown Menomonie, near Topper's Pizza. The Leader-Telegram of Eau Claire reported that police are looking for a man who fled the scene on foot after the assault.
Police were unable to say whether the assault was racially motivated. Alnahdi was found bleeding from his mouth and nose, and witnesses reported he was assaulted by the man who fled the scene. No weapons were used in the assault, the Leader-Telegram reported.
Alnahdi died at the Eau Claire hospital.Anyone with information about the assault is asked to call Menomonie police at 715-231-8511. Anonymous information can be submitted at 855-847-3866 or at dunncocrimestoppers.com. You may also text "TIPDUNN" followed by your message to 274637 (CRIMES).