Utah man sought after 3 bodies found in Idaho, police say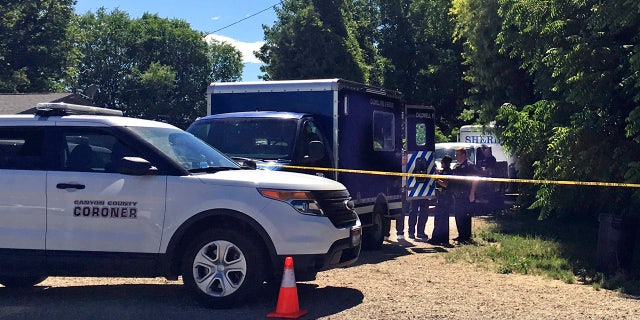 NEWYou can now listen to Fox News articles!
BOISE, Idaho – Police in Idaho are searching nationwide for a man they say should be considered "armed and dangerous" in connection with the shooting deaths of three women in Idaho.
Canyon County Sheriff's Chief Deputy Marv Dashiell says 60-year-old Gerald "Mike" Bullinger, formerly of Ogden, Utah, is considered a person of interest in the murders discovered Monday at a home in Caldwell. He has been charged with failing to report the deaths.
A sheriff's deputy found the bodies hidden in a shed after out-of-state family members called to ask that someone check on Bullinger and other relatives who had recently moved to the farmhouse.
The bodies were in an advanced state of decomposition.
Dashiell says an autopsy completed Tuesday revealed that each had a single gunshot wound. The bodies have not been identified.