US to conduct flight test of ballistic missile defense system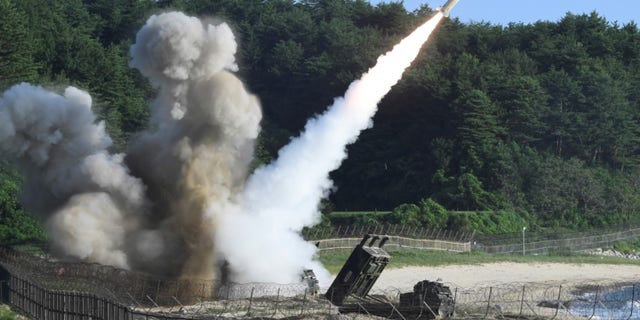 Amid heightened tensions with North Korea, the U.S. will conduct a flight test of the Terminal High Altitude Area Defense (THAAD), an element of the nation's ballistic missile defense system, Fox News has learned. The test, which will be conducted by the Missile Defense Agency (MDA), is scheduled to take place this month.
The THAAD weapon system, located at the Pacific Spaceport Complex Alaska in Kodiak, Alaska, will detect, track and engage a target with a THAAD interceptor.
The test is designated as Flight Test THAAD (FTT)-18.
NORTH KOREA SUCCESSFULLY TEST-LAUNCHED ICBM, US OFFICIALS CONFIRM
The THAAD element provides the ballistic missile defense system with a globally-transportable, rapidly-deployable capability to intercept and destroy ballistic missiles during their final, or terminal, phase of flight.
The move comes after North Korea successfully test-launched an intercontinental ballistic missile (ICBM) for the first time on Tuesday. The ballistic missile flew longer than any North Korean missile test conducted by the rogue regime to date, U.S. Pacific Command said, meaning Kim Jong Un's dictatorship may now have the capability to strike Alaska.
The THAAD test will be conducted against an intermediate ballistic missile. THAAD is not a weapon used against ICBMs, but only short and medium range missiles.
There is currently a THAAD battery in South Korea but only two of the scheduled six launchers on the battery are operational as the South Korean government performs an "environmental impact" study at the golf course where the battery is deployed.
Fox News' Lucas Tomlinson and Jennifer Griffin contributed to this report.