US Army soldier charged in killing of wife, NY state trooper after domestic dispute
A U.S. Army soldier has been accused of shooting and killing his wife and a New York state trooper after a domestic dispute Sunday night, police said.
Army Staff Sgt. Justin Walters, 32, was charged about 4 a.m. Monday with first-degree murder for killing the trooper, Joel Davis, and second-degree murder for killing his wife, Nichole Walters. The Afghanistan combat veteran surrendered to police without incident.
Davis, 36, responded to a call of shots fired at a home in Theresa, near the Canadian border, about 8 p.m. Sunday, New York State Police Superintendent George P. Beach II said. Davis was outside the home and getting out of his cruiser when he was shot once. Another trooper responding to the shooting found Davis in a roadside ditch.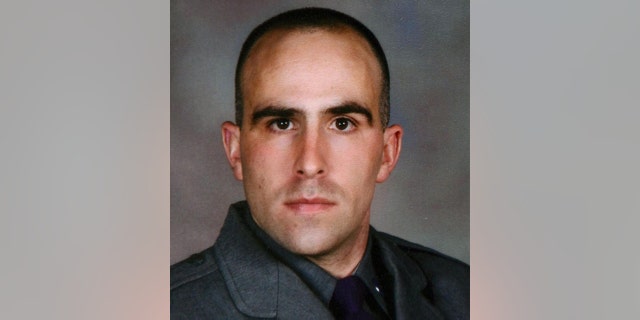 ILLEGAL IMMIGRANT MOM ACCUSED IN STABBING DEATHS OF CHILDREN, HUSBAND SMILES IN COURT
Davis was taken to the hospital but died an hour later.
Nichole Walters, 27, was found dead inside the home. A friend of the mother told The Associated Press he was shocked about the deadly shooting. Jerry Mikels said he didn't think Justin Walters was capable of killing his wife, who was a stay-at-home mom taking care of their toddler son. The couple met when she was finishing high school and he was heading to business school, according to Mikels.
A second woman, who lived in a shed on the property, was also shot and suffered non-life threatening injuries, WWNY reported.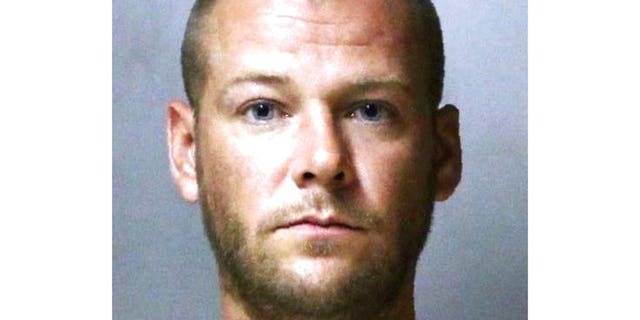 Walters is an active duty U.S. Army infantryman who is stationed at nearby Fort Drum, home of the 10th Mountain Division, police said. He has served there since joining the Army in 2007. Walters was deployed to Afghanistan for one-year tours with the 10th Mountain Division's 1st Brigade in January 2009 and March 2011.
Davis, of Evans Mills, graduated from the Basic School of the New York State Police Academy in 2013, according to WWNY. He originally was assigned to the Troop D Watertown barracks before receiving his current assignment at the state police barracks in Philadelphia, just outside Fort Drum.
Davis is survived by his wife and three children.
BICYCLIST HIT-AND-RUN IN TENNESSEE CAUGHT ON VIDEO; SCHOOL ADMINISTRATOR ARRESTED
New York Gov. Andrew Cuomo said in a statement Monday morning that "the entire New York family grieves" for Davis.
"Trooper Davis served as a member of the New York State Police for four years and his death is yet another sad reminder of the risks law enforcement officers face each day in order to protect our communities and serve the residents of this great state," Cuomo said.
The Associated Press contributed to this report.