University of Chicago police officer injured gunman in shootout, report says
The suspected gunman was listed in critical condition
NEWYou can now listen to Fox News articles!
A man was injured during a shootout Tuesday with a University of Chicago police officer, according to reports.
The shooting occurred just after 11:40 a.m. near Woodlawn Avenue and Hyde Park Boulevard, the Chicago Fire Department told Fox affiliate WFLD-TV. A university police officer spotted a man on foot with a handgun before shots rang out, the station said.
CHICAGO PASTOR SPENDING 100 NIGHTS ON FRIGID ROOFTOP TO BRING ATTENTION TO CRIME: 'WE'RE STOPPING VIOLENCE'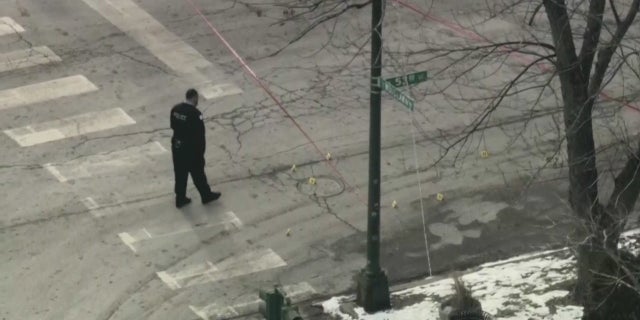 When the officer stopped his squad car to question him, the man allegedly opened fire. The officer returned fire and struck the unidentified man several times.
He was reportedly taken to the University of Chicago Medical Center and was listed in critical condition.
Fox News has reached out to fire officials, the university and its police department. The Chicago Police Department referred questions to the university.
The area around the university campus has seen several deadly attacks in recent months. A Chinese graduate student was killed in November and a carjacking occurred over the summer in which a man suffered a heart attack and died.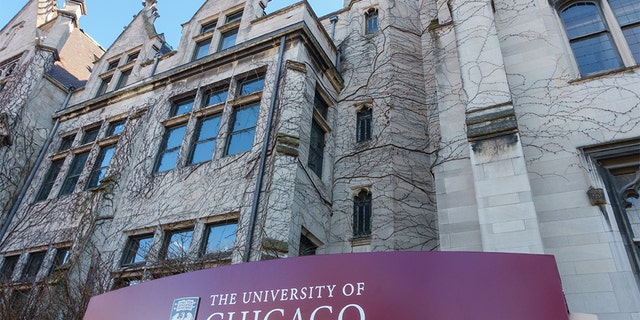 CLICK HERE TO GET THE FOX NEWS APP
"I mean, I used to be feeling very safe in Hyde Park, especially the University of Chicago campus but not since the pandemic. I believe because of the pandemic, it's just citywide, everywhere," one student told the news outlet.