'Unite the Right' march triggers tension, Antifa clashes, hundreds of counterprotesters
Hundreds of counterprotesters, including Antifa, confronted a group of white-nationalist demonstrators Sunday at the so-called "Unite the Right II" march toward the White House -- and many pushed back as officers tried to clear the area in the evening, triggering scuffles.
A passing thunderstorm forced the far-right demonstrators to break down their rally stage in Lafayette Park near the White House prematurely, but as police escorted them from the area, reports of Antifa resistance emerged. Some 200 anti-fascists, many of them wearing black masks, confronted police about a half-mile from the White House as officers shoved them back, The Associated Press reported.
Other reports suggested counterprotesters hurled fireworks as police tried to clear the way for "Unite the Right" activists to leave the park. Eventually, many of the Antifa members packed in to vans as police escorted them away.
At a news conference Sunday evening, Metropolitan Police Chief Peter Newsham said one man was arrested in connection with the protest. Newsham identified the man as 44-year-old John Mulligan of Pennsylvania and said he pepper-sprayed another man in the face at approximately 5 p.m., around the time the white nationalist demonstrators left Lafayette Park. The chief said Mulligan was carrying a slingshot, stones and large pieces of glass when he was apprehended.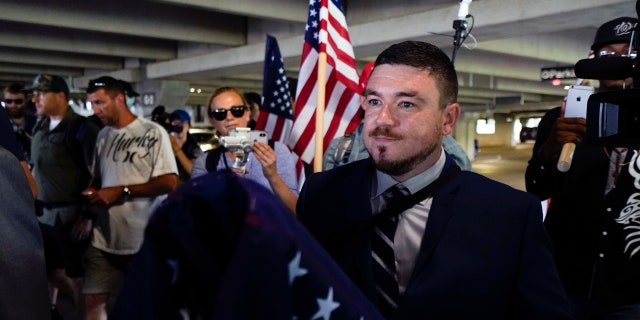 Newsham praised his officers for showing "professionalism" and "class" when dealing with protesters on both sides and said "we did not see any violent confrontations that we have seen in other cities."
Hours earlier, the white nationalist rally participants -- a couple dozen in all, according to estimates -- gathered at a subway station in northern Virginia and traveled into the nation's capital via train before disembarking in Foggy Bottom near the George Washington University campus. Police officers cleared a path through the counterprotesters for the group to march through on their way to Lafayette Park outside the White House. The far-right rallygoers marched in the middle of the street, surrounded by a phalanx of police, while counter-protesters heckled them from the sidewalks on either side.
While the far-right group held its rally in Lafayette Park, Antifa and Black Lives Matter protesters marched in the surrounding streets. At one point, an eruption of smoke emerged near the Eisenhower Executive Office Building next to the White House.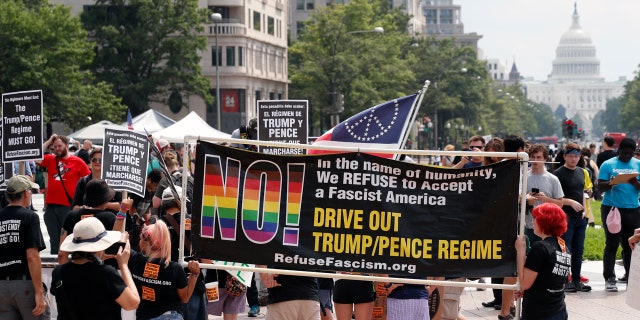 When the far-right group arrived at Lafayette Park, another large crowd greeted them with boos, cries of "shame," and chants of "Nazis go home" and "you are not welcome here."
"Unite the Right" organizer Jason Kessler said he expected 100 to 400 people to participate in the Lafayette Park event. However, their numbers appeared to be far fewer than that.
Some leading figures in the U.S. white nationalist movement said they would not attend or encouraged supporters to stay away.
By mid-afternoon, more than 1,000 people had gathered in Freedom Plaza, also near the White House, to oppose Kessler's demonstration. The counterprotesters planned to march to Lafayette Square just before the arrival of the white nationalists.
Makia Green, who represents the Washington branch of Black Lives Matter, told Sunday's crowd that: "We know from experience that ignoring white nationalism doesn't work."
Earlier this month, Facebook stunned and angered counterprotest organizers when it disabled their Washington event's page, saying it and others had been created by "bad actors" misusing the social media platform. The company said at the time that the page may be linked to an account created by Russia's Internet Research Agency -- a so-called troll farm that has sown discord in the U.S. -- but counterprotesters said it was an authentic event they worked hard to organize.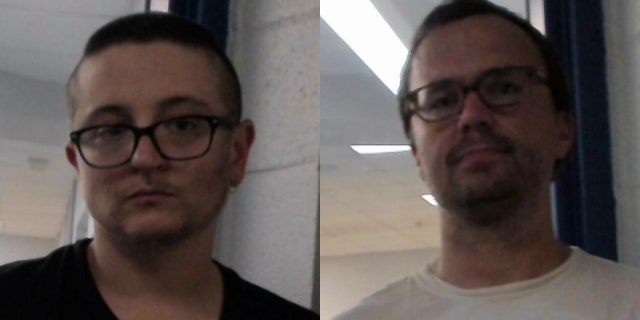 Sunday marks one year after the original "Unite the Right" rally in Charlottesville, when hundreds of white nationalists — including neo-Nazis and Ku Klux Klan members — descended on Charlottesville in part to protest the city's decision to remove a monument to Confederate Gen. Robert E. Lee from a park.
Violent fighting broke out between attendees and counterprotesters in 2017. Authorities eventually forced the crowd to disperse, but a car later barreled into the crowd of peaceful counterprotesters, killing 32-year-old Heather Heyer and injuring dozens more. A state police helicopter later crashed, killing two troopers.
This weekend was much quieter in Charlottesville. On Sunday morning, a crowd of more than 200 people gathered in a park to protest racism and remember Heyer. The group sang songs, and speakers addressed the crowd.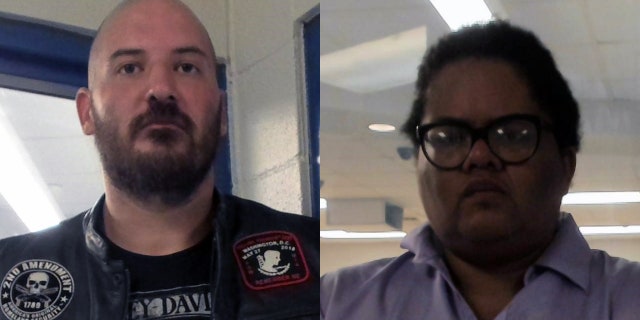 Authorities in Charlottesville confirmed that four people had been arrested, including a man and a woman who got into a fight after the man saluted the Lee statue.
Martin Clevenger, 29, of Spotsylvania, Va., and 40-year-old Veronica Fitzhugh, 40, of Charlottesville, were arrested on one count each of disorderly conduct and later released on a summons.
Another Charlottesville resident, 42-year-old Jesse Beard, was arrested on one count of obstruction of free passage and was released on a summons. Chloe Lubin, 29, of Portland, Maine, was arrested on charges of misdemeanor assault and battery, disorderly conduct, obstruction of justice and possession of a concealed weapon. Authorities said Lubin spit in one demonstrator's face and clung on to another demonstrator as police tried to arrest her. She was later released on an unsecured bond.
On Saturday night, University of Virginia students and other activists briefly confronted police over the heavy security presence at a rally. They unfurled a banner reading, "Last year they came w/ torches. This year they come w/ badges" and chanted, "Why are you in riot gear? We don't see no riot here." More than 200 marched to another part of campus, where many shouted at a line of officers.
Fox News' Peter Doocy and Sarah Tobiankski in Washington and The Associated Press contributed to this report.