Unease grows between NYC mayor, NYPD cops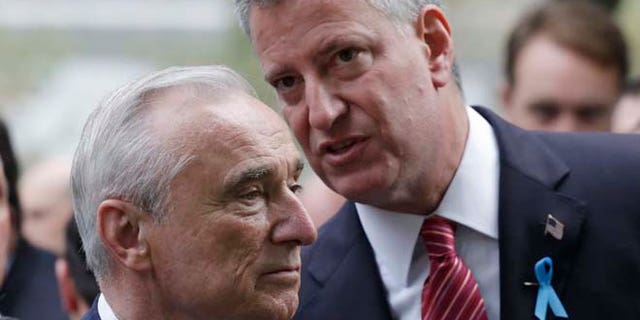 NEWYou can now listen to Fox News articles!
New York City Mayor Bill de Blasio's relationship with the NYPD's rank-and-file is suffering another strain.
A top aide is living with a convicted killer who has often mocked officers as "pigs." The incident has enraged the police unions, who have said they don't feel supported by the mayor.
Even some de Blasio allies acknowledge the mayor could do a better job of leading the department while simultaneously trying to reform it.
The furor after an unarmed man died from a police chokehold has added to the tension. And the police unions object to the close ties de Blasio has with noted NYPD critic the Rev. Al Sharpton.
A de Blasio spokesman denies there is any rift with the police rank-and-file.