Uncle of Aaron Hernandez reportedly killed in Conn. moped crash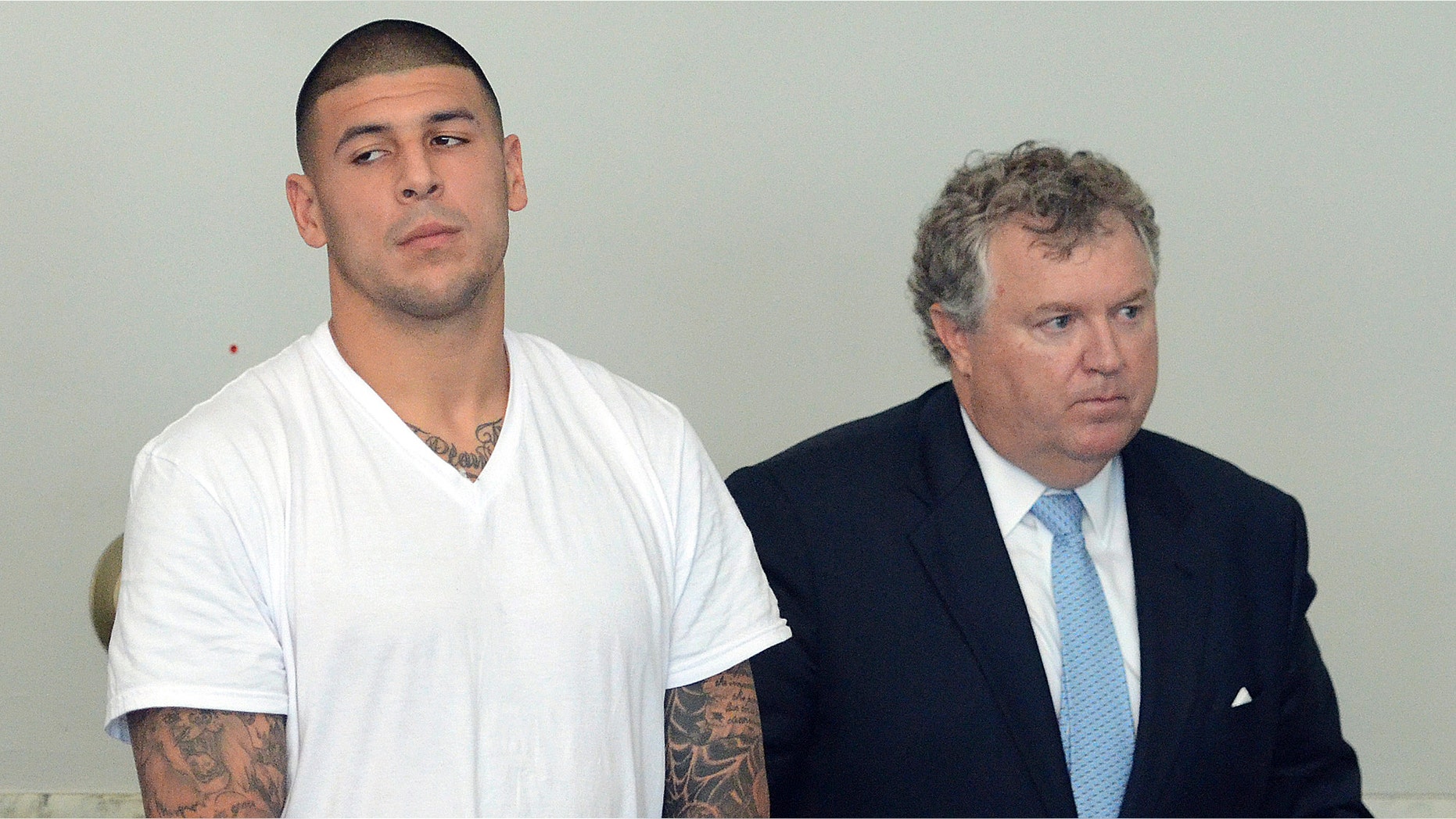 A man who was killed in a moped crash in Connecticut early Saturday morning was reportedly the uncle of former New England Patriot Aaron Hernandez.
Citing a law-enforcement source, The Hartford Courant reported Sunday that Robert Valentine, 49, was a maternal uncle of the former NFL star, who is currently awaiting trial in Massachusetts on a first-degree murder charge in the death of Odin Lloyd, a man who was dating the sister of Hernandez's fiancee.
Investigators have determined that Valentine died in the town of Bristol when his moped struck a curb and threw him into a nearby driveway. Police said that Valentine was not wearing a helmet.
Valentine is the second relative of Hernandez to have passed away since the investigation into his alleged involvement in Lloyd's murder June 17. On June 30, a cousin of Hernandez, Thaddeus Singleton, III was killed in a car crash. Unlike Valentine, Singleton was of interest to investigators at the time of his death.
Several locations in Bristol, where Hernandez grew up, have drawn the interest of investigators. Police have conducted multiple searches of a house in town owned by another uncle, where they found a car investigators have been seeking in connection with a 2012 double murder in Boston.
Investigators also searched a pond in Bristol for several days earlier this week, but did not say why they were searching that location, though they did confirm it was related to the Hernandez investigation.