UCLA water polo player allegedly raped female acquaintance in dorm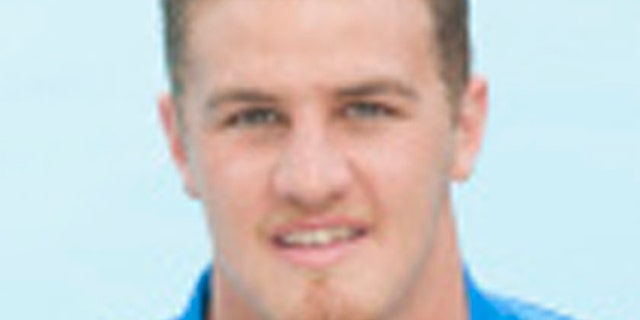 A UCLA water polo player has been arrested after a female acquaintance reported that he raped her in a campus residence hall, authorities said.
Hakop Kaplanyan, 18, was arrested without incident on April 2, the same day the woman reported the alleged incident to campus police, UCLA's athletic department said in a statement.
Kaplanyan, originally from Glenside, Calif., was released on bail Thursday and is scheduled to return to court on April 25, according to jail records.
The 6-foot, 2-inch tall redshirt freshman attacker has been suspended from the university. He can appeal that status, campus officials said.
Kaplanyan's mother, Marine Kaplanyan, insisted that her son is innocent when reached by reporters for comment.
"It's so easy for them to just accuse a person without like telling the truth," Marine Kaplanyan told KTLA. "My son is innocent, I can tell you that and we're going to prove that, because he's not one of those guys."
The Associated Press contributed to this report.