U.S. Army Vet Hikes Across America to Raise Money for Fellow Vets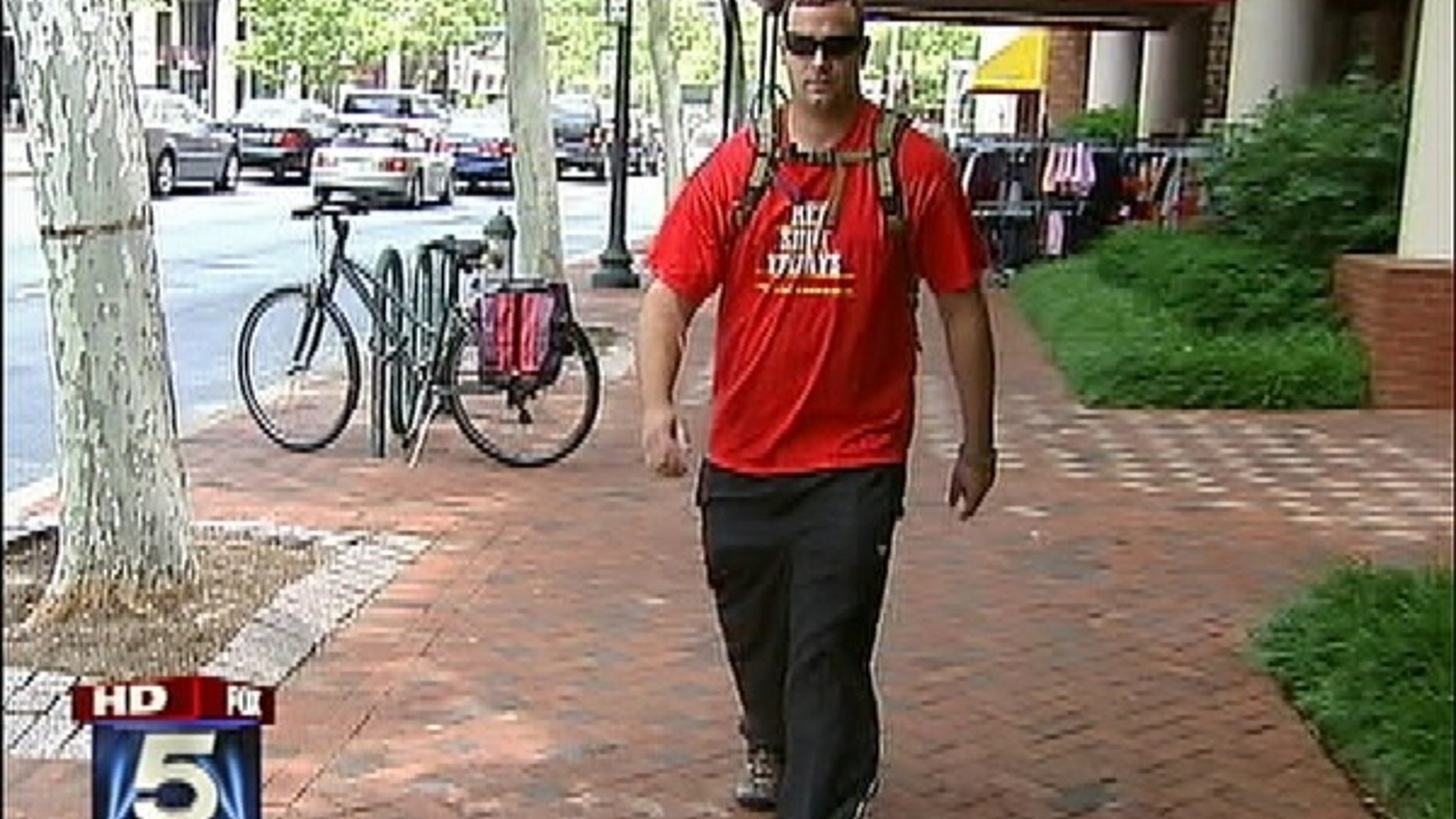 When Troy Yocum was serving with the U.S. Army in Iraq in 2008, he got a disturbing e-mail from a buddy who was already back in the United States that inspired his idea to someday walk across America to raise money for needy veterans, MyFoxDC.com reports.
"He was struggling," explained Yocum. "He had been laid off ... and [was] struggling to really take care of his family. Struggling to pay his bills. And I wanted to step up to help him."
Yocum started his trek back and forth across America more than a year ago in his home town of Louisville, Ky. He made it to the Pacific Ocean in San Diego, walked to New Orleans, and has arrived this week in Washington, D.C.
Thanks to donations and sponsorships, Yocum has raised about $200,000 and sent money to the families of 40 needy vets. He is now on his seventh pair of athletic shoes, having trekked about 6,100 miles.
Troy Yocum's life has evolved in an important way during his trek. The girlfriend he met during rest-and-recreation in Germany joined him on the first part of the journey. On day 100 of the hike, Yocum proposed. On day 264, the couple married. Mareike Yocum now drives the vehicle that shadows Yocum's daily 15-mile effort.
The pair is taking a few days off for Memorial Day weekend in Washington. On Wednesday morning, Yocum plans to depart for the final leg of his journey at the steps of the U.S. Capitol.
He will hike to Baltimore, Philadelphia, New York, and finish in Boston to complete his 7,000 mile journey.
Click here to donate through Drumhike.com.
Click here for more Memorial Day stories from Foxnews.com
Click here to read more on this story from MyFoxDC.com.