Two young brothers dead after pulled from frigid river in Colorado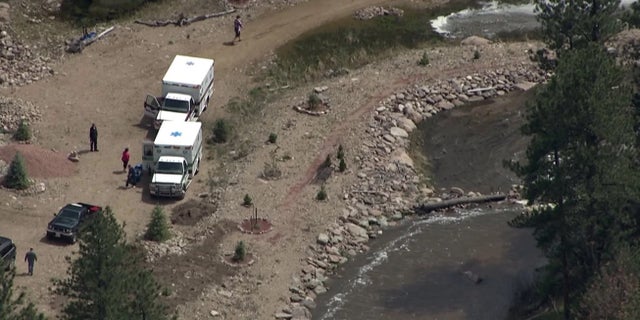 NEWYou can now listen to Fox News articles!
Authorities say two young brothers have died after being pulled from a river in Colorado.
The Larimer County Sheriff's office says the boys were recovered unresponsive after falling into the Little Thompson River Sunday afternoon and couldn't be revived.
Lt. Bobby Moll says the boys are both are under 11 years old.
The deaths occurred near the community of Pinewood Springs, located about 10 miles southwest of Loveland.
No further details on how the tragedy occurred were immediately available.
Moll says in a statement that the county coroner will release the children's identities and cause of death later.
Along with sheriff's deputies, eight agencies rushed to the site after the youths fell into the waters, which area residents described as still cold from melting snow.
Rescuers worked to resuscitate the boys, but they were pronounced dead.