Two killed in shooting at community event in Washington DC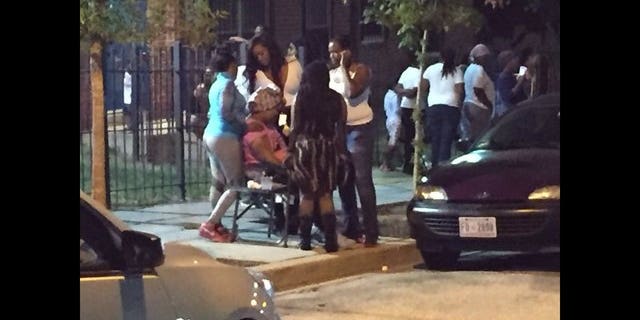 NEWYou can now listen to Fox News articles!
A community event in Southeast Washington turned deadly Saturday after police say multiple gunmen shot at least eight people, killing two.
Police said an 8-year-old boy is among the injured, but that he was conscious and talking. Witnesses say he appeared to have been grazed by a bullet.
The shootings happened near Barry Farm. As of early Sunday, no arrests had been made, and police said they had no good suspect descriptions.
Acting Police Chief Peter Newsham said the deceased are both men, one possibly in his late teens, early 20s. Police said the six injured are all expected to survive. Newsham said it appears a dispute of some sort broke out at the outdoor event, but it's still too early to say exactly what happened.