Two women were arrested in South Florida on Friday after breaching security checkpoints around President Trump's Mar-a-Lago Club in Palm Beach, police said.
The U.S. Secret Service said Florida Highway Patrol tried to make a traffic stop on Palm Beach Island but instead of pulling over, the driver of a black SUV sped off toward Trump's property and breached two security checkpoints near the Mar-a-Lago Club.
The suspect was identified as Hannah Roemhild and had a Connecticut driver's license on her when she was arrested, according to Palm Beach County Sheriff Ric Bradshaw.
After Roemhild, 30, fled the Florida Highway Patrol trooper, she picked up another female passenger and plowed through the two checkpoints. Secret Service agents and local law enforcement opened fire on the car, but neither the suspects nor any of the officers and agents involved in the incident were injured or killed.
Roemhild attempted to double back to her hotel room, but authorities were able to track her down and make the arrest.
SECOND CHINESE NATIONAL BUSTED FOR ILLEGALLY ENTERING MAR-A-LAGO RESORT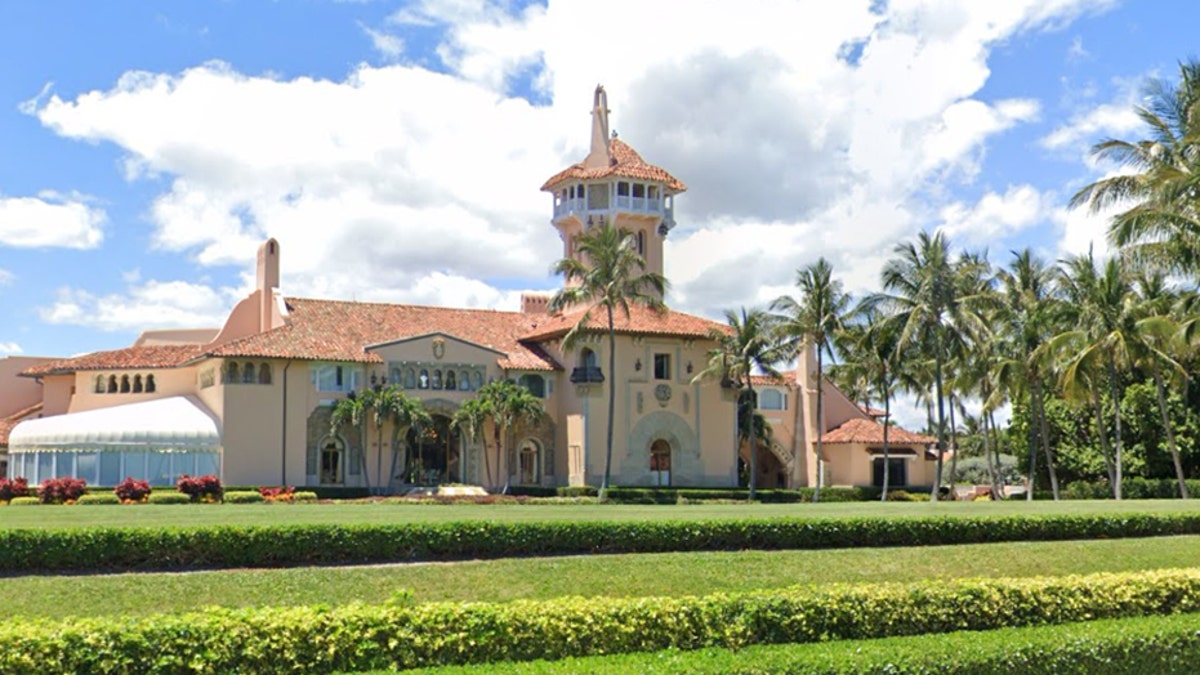 The Federal Bureau of Investigation (FBI), the Secret Service and the Sheriff's office will work in tandem to obtain search warrants for her car and room as the investigation progresses.
Police have yet to interview the suspect, but she is currently awaiting interrogation. Roemhild is set to be transferred to the Palm Beach County jail after officers speak with her.
Bradshaw said the attack was not terrorist-related in any way and claimed the Mar-a-Lago connection was likely just a coincidence.
"This is not a terrorist thing," he said during a news conference Friday. "I'm not so sure she knew where she was going. There was no way she was getting into the main entrance."
CHINESE WOMAN WHO TRESPASSED AT MAR-A-LAGO GETS 8 MONTHS IN PRISON
Bradshaw said he expects Roemhild to be charged with assault on an officer and deadly assault on two of the sheriff's deputies, in addition to traffic violations.
The Secret Service's agent in charge of the Miami field office, Brian Swain, briefly echoed Bradshaw's remarks and said his office would not have any further comment at this time.
Special Agent George Piro, who is in charge of the FBI's Miami office, said the bureau will be working jointly with local law enforcement to investigate the matter fully, and expects to add charges of assault on a federal officer to Roemhild's growing list alleged offenses.
"It's very early in the process so we will not be speculating with regard to the suspect's motive," Piro said. "Upon completion of our investigation, we will potentially have additional federal charges."
CLICK HERE TO GET THE FOX NEWS APP
Trump is scheduled to be in Palm Beach over the weekend. He was in Washington, D.C., at the time of the incident.
Fox News' John Roberts and Jake Gibson contributed to this report.