TSA orders travelers to pay $1.4 million in civil penalties for bringing guns to airports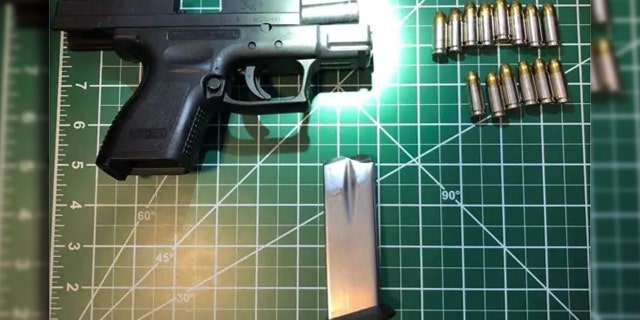 Travelers caught with guns at airports last year were ordered to pay approximately $1.45 million in civil penalties by the Transportation Security Administration, according to a report.
The TSA imposed the fines after filing more than 4,000 actions against gun-carrying travelers, The Washington Post reports.
TSA has the authority to assess civil penalties of up to $13,000 for travelers who bring weapons to airports. A typical first offense for carrying a handgun into a checkpoint is $3,900.
MAN AT BALTIMORE AIRPORT WITH GUN IN HIS BAG SAYS HE DIDN'T KNOW IT WAS THERE BECAUSE HIS MOM PACKED IT
Violators are also subject to criminal charges.
Travelers can fly with guns in checked bags if the weapons are declared and properly secured.
On Tuesday, TSA screeners at Reagan Airport in Washington stopped a woman with a loaded handgun.
"TSA officers caught the Arlington, Virginia, resident with a 9-mm. handgun loaded with 14 bullets, including one in the chamber, in her carry-on bag," the TSA said in a news release.
The Post reported that nearly 1,000 of the actions were brought against travelers who had guns confiscated at six airports: Atlanta's Hartsfield-Jackson International; Dallas-Fort Worth International; George Bush Intercontinental in Houston; Phoenix Sky Harbor International; Denver International; and Dallas Love Field.
TSA CONFISCATED RECORD NUMBER OF GUNS FROM CARRY-ON BAGS IN 2017
Most of the actions —3,932, or 96 percent — were against travelers with guns in carry-on bags, according to the paper which obtained the numbers after filing a public records request.
The paper's analysis of the data suggests TSA screeners confiscated two guns from flight crew members.