Trump Tower fire victim was prominent art dealer, friends with Andy Warhol
NEWYou can now listen to Fox News articles!
The 67-year-old man who died after a fire broke out Saturday in his apartment on the 50th floor of Trump Tower in New York was a prominent art dealer who was friends with Andy Warhol, but had also fallen on hard times.
Todd Brassner purchased the high-rise apartment in 1996, according to property records.
"He was a lovely man. He couldn't have been nicer," real-estate broker Dolly Lenz, who sold him the apartment, told The New York Post. "He was soft spoken but strong willed and opinionated when he was talking about art. He knew his stuff and he wanted you to know it, too. He was very pleasant to be with."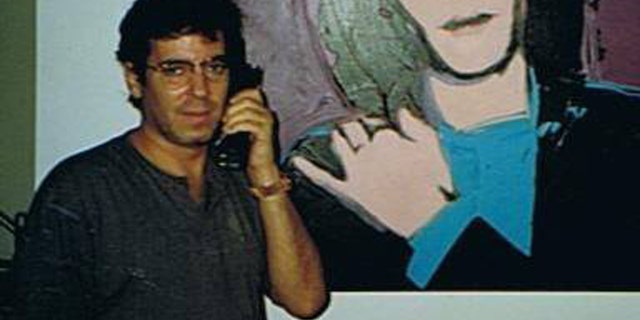 The artist was also friends with Warhol, and was mentioned multiple times in his autobiography, according the New York Daily News.
In one passage in "The Andy Warhol Diaries," the famed artist wrote that the pair had grabbed lunch in December 1976, and four months later Brassner contacted him to say he just saw Muhammad Ali in the Polo Lounge.
The two were close enough that the 67-year-old once had a 1978 Marilyn Monroe print that was inscribed "to Todd," according to the paper. He also sold a series of Warhol prints, including a 1967 self-portrait that went for $601,000 in 2007.
Despite his high-profile friendship, Brassner faced financial issues in recent years and filed for bankruptcy, according to court records obtained by the Post.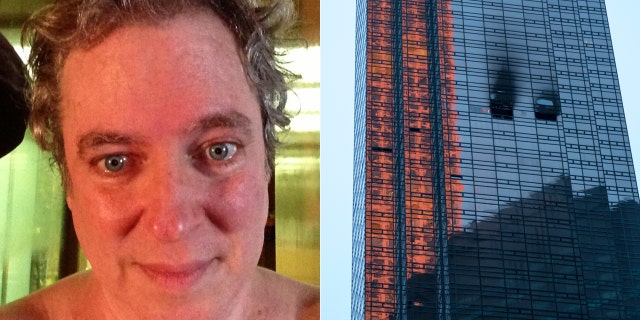 "The Debtor an art collector/dealer. He has bought and sold art his entire adult life," according to his bankruptcy filing. "His family is wealthy. Until the end of 2014, his family helped him pursue this passion. But their support was limited."
Brassner a;sp had been "plagued with debilitating medical problems," but his apartment is "worth multiples of the secured debt against it," according to the records obtained by The Post.
FIRE ERUPTS AT TRUMP TOWER IN NEW YORK CITY; 1 FATALITY ID'D, AT LEAST 4 HURT
While the 67-year-old had been left a "substantial inheritance" by his father, a friend of his told the Post "his expenses got ahead of him," adding that Brassner "liked fine dining and the best things in life."
New York Fire Commissioner Daniel Nigro said the cause of Saturday's blaze is not yet known but the apartment was "virtually entirely on fire" when firefighters arrived after 5:30 p.m.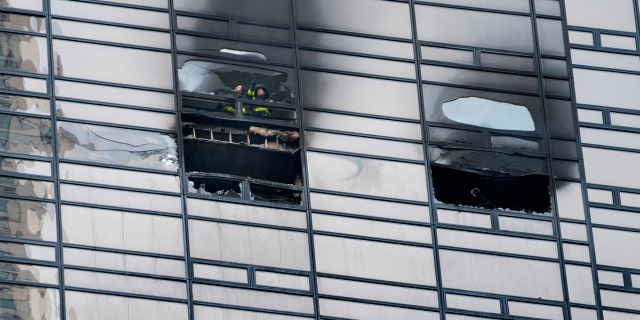 Officials said four firefighters also suffered minor injuries in the blaze. Nigro noted that no member of the Trump family was in the 664-foot tower at the time of the fire.
Shortly after news of the fire broke, Trump, who was in Washington, tweeted: "Fire at Trump Tower is out. Very confined (well-built building). Firemen (and women) did a great job. THANK YOU!"
Asked if that assessment was accurate, Nigro said, "It's a well-built building. The upper floors, the residence floors, are not sprinklered."
Fire sprinklers were not required in New York City high-rises when Trump Tower was completed in 1983. Subsequent updates to the building code required commercial skyscrapers to install the sprinklers retroactively, but owners of older residential high-rises are not required to install sprinklers unless the building undergoes major renovations.
Some fire-safety advocates pushed for a requirement that older apartment buildings be retrofitted with sprinklers when New York City passed a law requiring them in new residential highrises in 1999, but officials in the administration of then-mayor Rudy Giuliani said that would be too expensive.
Fox News Elizabeth Zwirz and The Associated Press contributed to this report.