Troopers find 4-times deported man among victims of car crash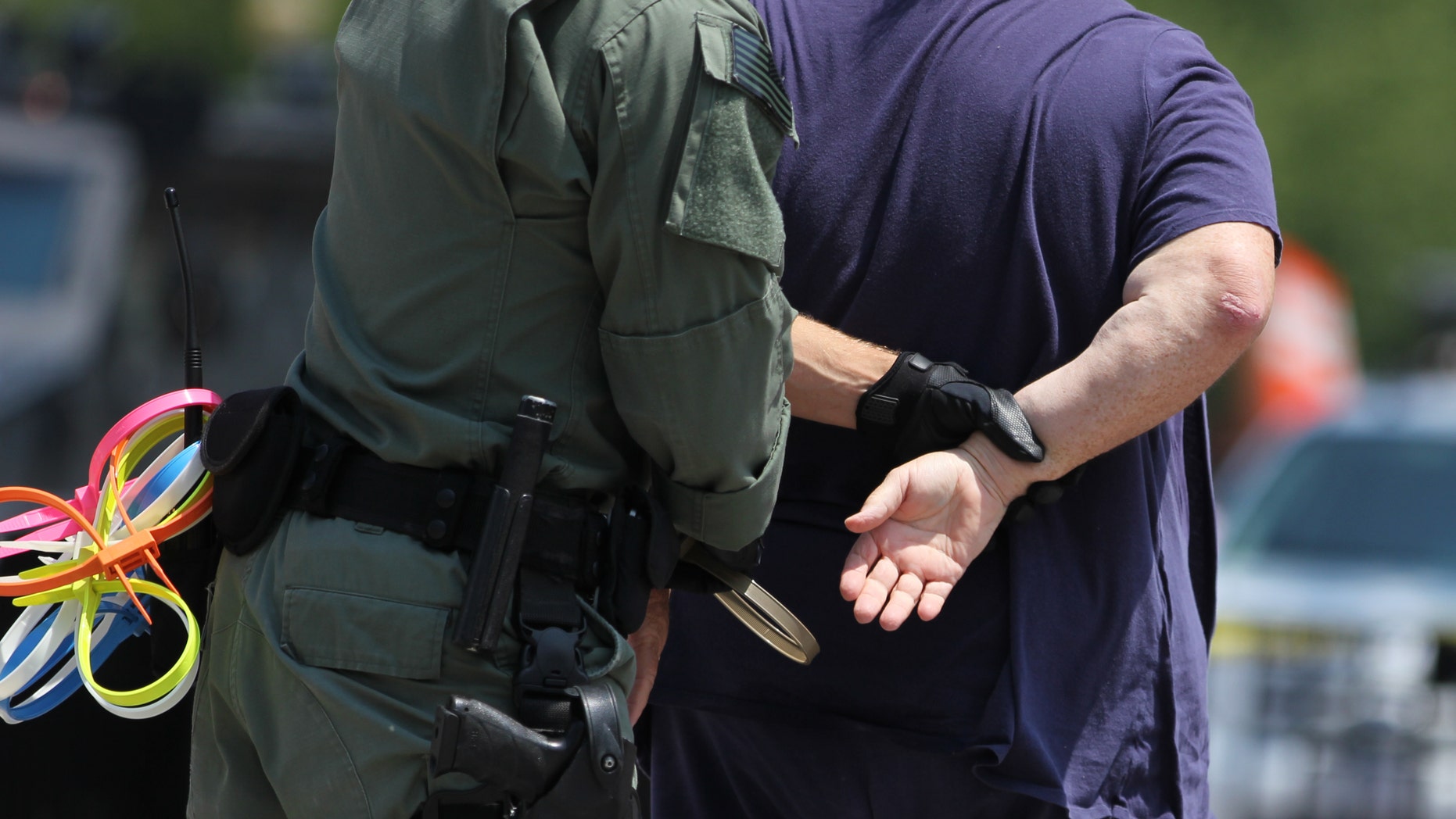 A victim of a minor car crash in Washington State ended up in the deportation lane after a routine check of his driver's license revealed he was a convicted felon who had been deported four times.
Armando Chavez Corona, a Mexican citizen, was first convicted and deported in 1996 for possession of a controlled substance and three other times for illegal re-entry.
The case is being investigated by federal authorities because the Washington State Patrol does not have a policy of detaining or questioning people based on their immigration status.
According to State Patrol spokesman Kyle Moore, while internal policies prevent troopers from holding somebody solely for the purpose of "ascertaining immigration status," they do have the ability to contact U.S. Immigration and Customs Enforcement to inquire about a case.
ILLEGAL IMMIGRANT TAKES REFUGE IN DENVER CHURCH TO AVOID DEPORTATION
"We're not federal agents, and that's not our role. Our role is to keep our roadways safe," Moore said, as reported by the Tacoma News Tribune.
Chavez is married to a U.S. citizen, but does not have a green card.
"I don't know if I'll ever see him again," Elizabeth Chavez, one of the man's three children, told komonews.com in Seattle.
"It's unfair because my dad was a hard worker and made sure we had everything we needed to live," she said.
'DREAMER' ARRESTED IN SEATTLE IMMIGRATION SWEEP, LAWYERS SAY
The multivehicle accident happened on Interstate 5 on Feb. 9.
The Tacoma family told the News Tribune they expect Chavez to be deported next week.