Trial set for Idaho teacher accused of feeding puppy to turtle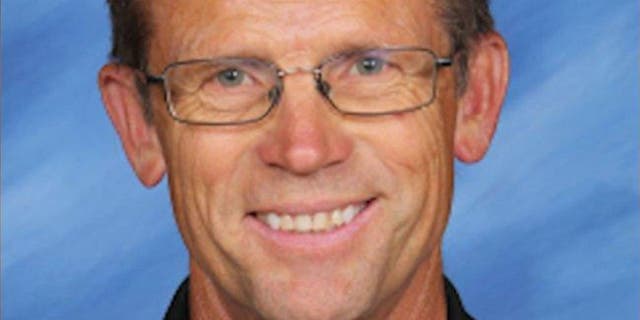 A southeast Idaho teacher accused of feeding a sick puppy to a snapping turtle in front of several students will be tried in his own community next month.
The Idaho State Journal reports that prosecutors unsuccessfully sought to move the trial of science teacher Robert Crosland outside of Franklin County.
Prosecutors with the Idaho Attorney General's Office argued they won't be able to seat an unbiased jury because the Preston Junior High School teacher enjoyed such widespread support in that community.
District Judge David C. Hooste last week disagreed, ruling that the teacher's Oct. 26 trial would remain in Preston.
Crosland has pleaded not guilty to a misdemeanor charge of animal cruelty. He faces up to six months in jail and a $5,000 fine if convicted.
The dog also had an illness at the time of its death, which originally was reported to police by a local animal activist after a teacher told her about the alleged incident, according to FOX13.
"What I have learned in the last four days is disgusting. It is sick. It is sick," said Jill Parrish, the activist.
Crosland allegedly fed the puppy to the turtle in front of three boys after school hours on March 7. The mother of two of them told a local newspaper at the time that the story had been blown out of proportion, EastIdahoNews.com reported.
"If anyone has a right to be upset, it is me," Farahlyn Hansen said, according to the news outlet. "I am not upset. I felt like it was the more humane thing for Robert to do than to just leave it (the puppy) to die. … The puppy was dying."
"While the district certainly does not condone individual actions that may violate district policy or reasonable expectations of behavior, we hope that any errors in judgment made by a teacher in this instance will not cause us to forget the years of care, effort, and passion the teacher has given to students in Preston School District," the district said in a letter sent home to parents at the time.
The school is in rural Preston, where the 2004 teen cult classic film "Napoleon Dynamite" was set.
Shane Reichert, Crosland's attorney, told The Idaho State Journal that his client is back in the classroom teaching students. He claims that his client's innocence will be proven at trial.
Fox News' Robert Gearty and The Associated Press contributed to this report