Trayvon Martin parents eager for arrest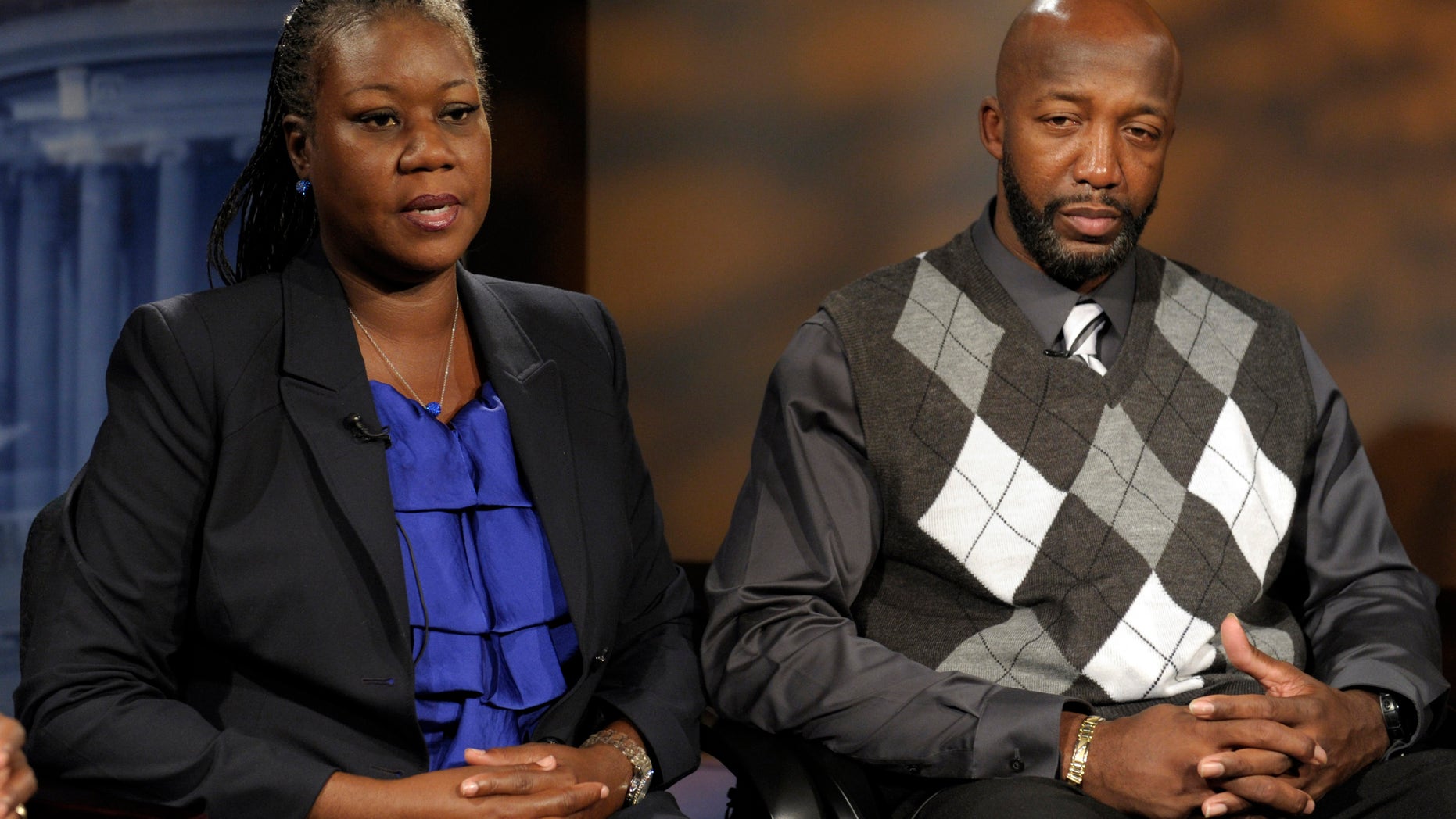 WASHINGTON – The parents of Trayvon Martin said charges against George Zimmerman in the fatal shooting their son would start the healing process, but they won't stop fighting until he's convicted.
Martin's mother, Sybrina Fulton, told The Associated Press on Tuesday that right now she and Martin's father "can't get past our son being murdered and no one being arrested." His father, Tracy Martin, said it would be very important to also get a conviction.
Their comments came amid reports that charges would be filed against Zimmerman in the Feb. 26 shooting in Florida. Later Tuesday, the special prosecutor looking into the shooting said in Florida that Zimmerman had turned himself in to authorities and was charged with second-degree murder.
The parents' attorney, Ben Crump, says although the family wants an arrest, "nothing is going to bring Trayvon back."
Tuesday afternoon, Martin's parents awaited word of charges from Florida in a room at the Washington Convention Center in a group that included their attorneys and the Rev. Al Sharpton.
At one point, the father put his arm around his wife and she leaned into him, resting her head on his chest.
A few minutes later the entire group stood up and exchanged hugs.