Tiger shot dead after running loose on Georgia highway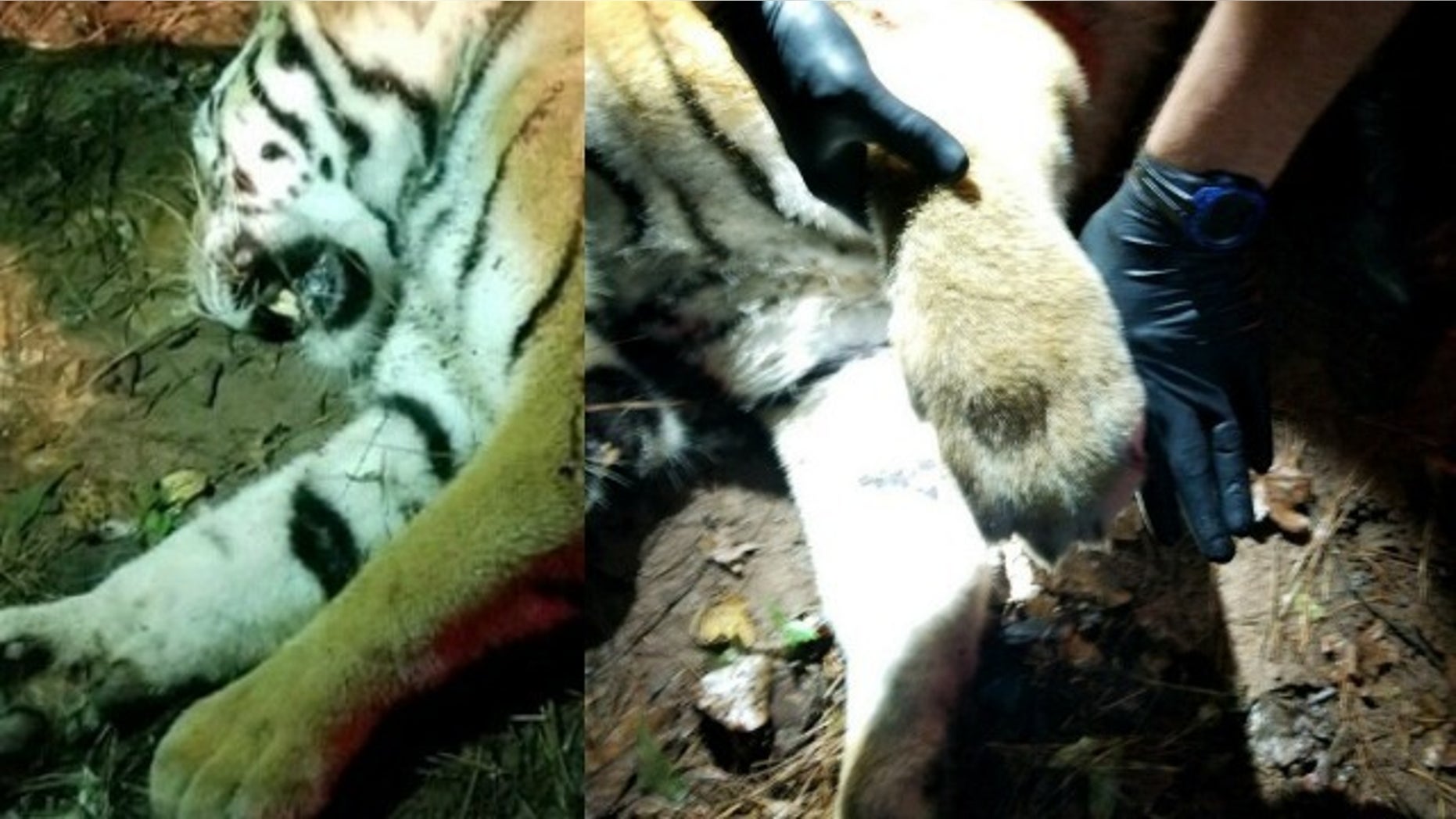 A tiger was shot dead Wednesday morning after several residents reported the animal running loose on a Georgia highway and attacking a neighborhood dog, police said.
Several people, including a police officer, reported seeing the massive tiger on Interstate 75 in Henry County, FOX5 Atlanta reported. Police urged residents to stay inside as they attempted to corral the animal safely.
An employee at a nearby Hardee's told FOX5 she received a call saying, "Hey, just wanted to let you know there's a tiger on the loose…don't try to come outside 'cause I've seen the tiger."
"About 10 minutes later…police just came out of everywhere, about 10 of them just pull up into the parking lot," the employee said.
Officers were forced to fire at the tiger after it jumped over a fence and attacked a dog in a backyard, Henry County Police Capt. Joey Smith said.
"Due to the occupants of the home, officers made the decision to shoot the tiger," Smith said.
At least a dozen gunshots were heard being fired just after 6 a.m., killing the tiger. Police said the threat had been "eliminated."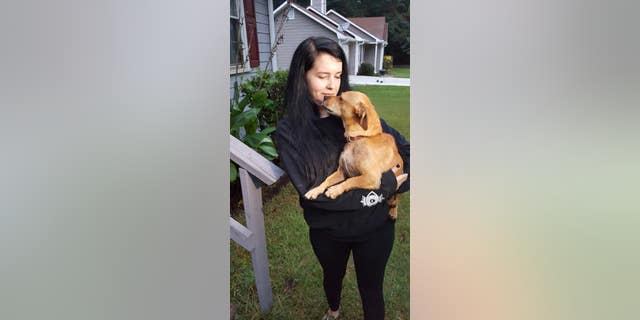 The dog, Journey, survived the attack. Brittney Speck, the owner, told the Atlanta Journal-Constitution the animal "was like a full-grown zoo tiger."
"And the officers I guess just started firing rounds and took it down and then gave me my dog back," Speck said.
Noah's Ark Animal Sanctuary, a non-profit organization that houses exotic animals, confirmed on Facebook police had contacted organizers hoping to bring the tiger to its shelter.
"We responded immediately and were on the way to the scene with hopes of chemically immobilizing the tiger and bringing it to Noah's Ark," the organization wrote on Facebook. "Unfortunately, human life became at risk and the tiger was shot by the authorities."
The Georgia Department of Natural Resources later confirmed that the tiger belonged to Feld Entertainment Inc., a live show production company that owned the now-closed Ringling Bros. and Barnum and Bailey Circus.