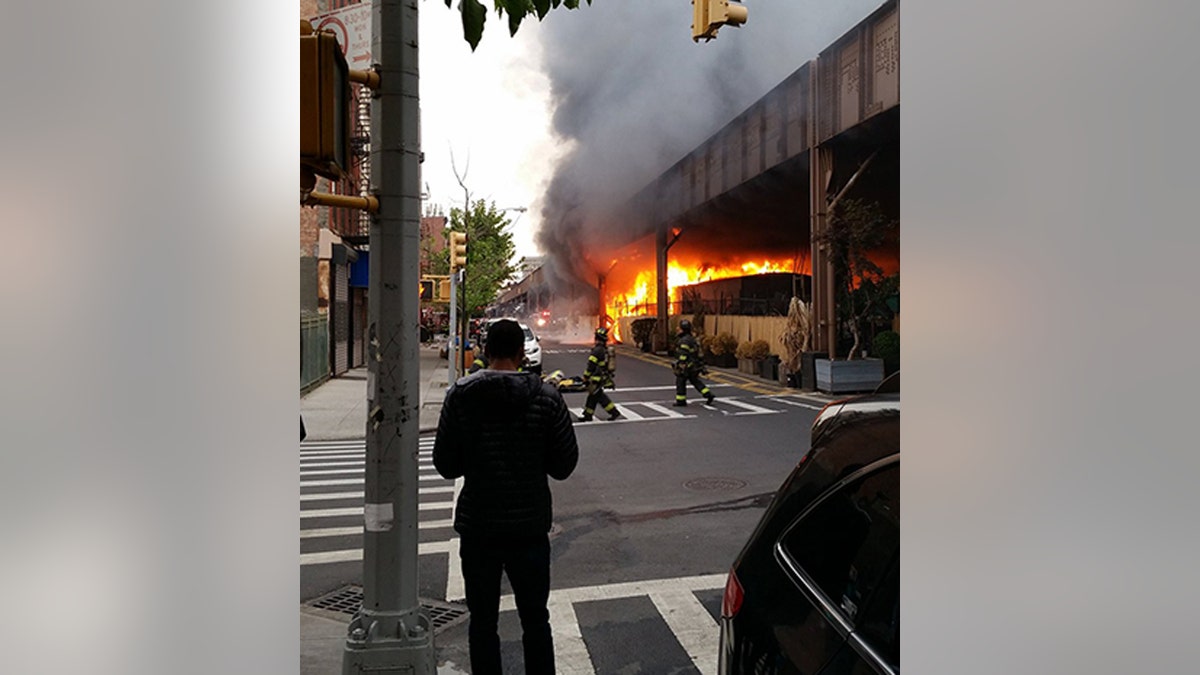 A four-alarm fire directly below elevated train tracks in New York City left thousands of commuters stranded at Grand Central Terminal Tuesday evening.
The fire broke out at a garden nursery at 119th Street and Park Avenue in the East Harlem section of Manhattan at around 6:30 p.m. local time. Service to and from Grand Central on the Hudson, Harlem and New Haven Metro-North commuter rail lines was suspended indefinitely.
Trains were still running north from 125th Street, and commuters were told to connect with their suburb-bound trains from various subway stations in the Bronx. Metro-North said it would run a Saturday schedule for the Wednesday morning rush hour with trains stopping in the Bronx so passengers could connect to subway service into Manhattan.
New York Gov. Andrew Cuomo told WNYW that officials were concerned that the heat of the blaze may have affected the structural integrity of the train trestle. The governor said an FDNY firefighter had given him a steel bolt that was blown off the structure.
Metro-North said nearly 100 personnel would work through the night to inspect the structure for any damage and to make temporary repairs.
The fire also involved construction debris, several trailers and vehicles, and forced building evacuations on both sides of the tracks. One firefighter suffered a minor injury, but no civilians were hurt.
The Associated Press contributed to this report.