Theodore Roosevelt statue at Museum of Natural History defaced with red liquid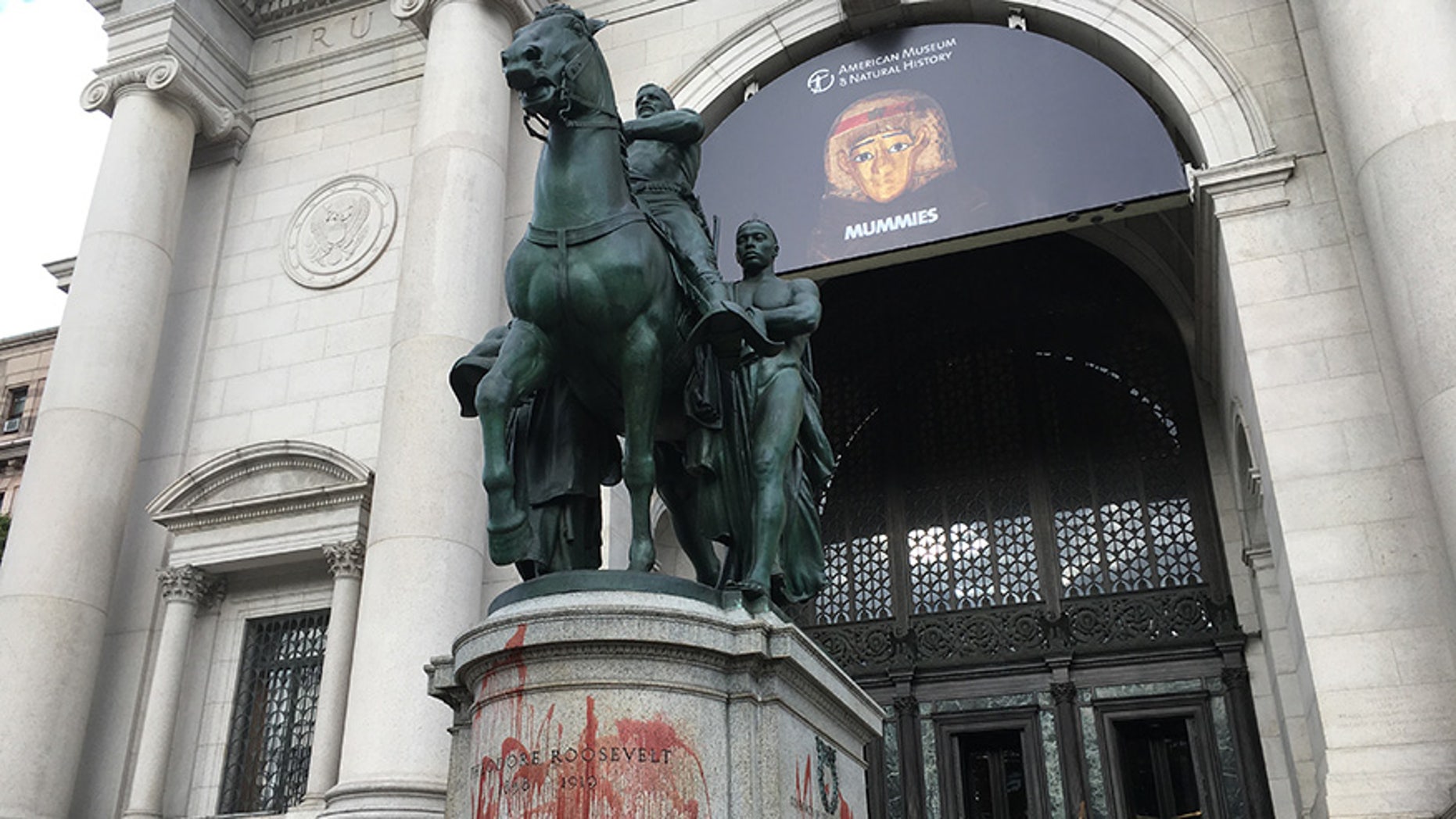 A red liquid was splashed on the base of the Theodore Roosevelt statue outside the American Museum of National History in New York City early Thursday morning, police said, continuing a trend of vandalism of statues deemed offensive by certain groups.
The paint spray was discovered around 7:15 a.m. Thursday morning, said police, who believe the incident occurred sometime after 4 a.m. No words were written with the paint.
Erected in 1938, the 10-foot-tall statue depicts the nation's 26th president on horseback, flanked by an indigenous man and an African-American man.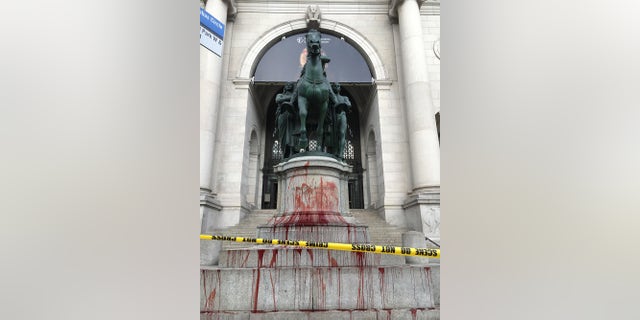 The statue, which sits on the steps leading up to the museum, has been a focal point of Columbus Day protests for several years. Activists claim it depicts racism, and white supremacy over other cultures.
"This is not a way to advance this conversation," Anne Canty, a spokesperson for the museum told Fox News. "The mayor has opened [a] panel, looking at the question of statues. We refer people to that."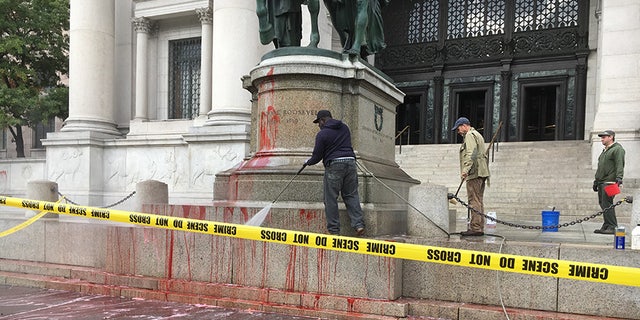 No suspect has been identified and police said the investigation is ongoing. The city's parks department said a crew has been sent to clean up the liquid.
The incident comes weeks after a similar liquid was splashed on a Christopher Columbus statue several blocks away.
"Hate will not be tolerated," the unidentified vandal wrote on the Columbus statue along with "#somthingscoming."
Fox News' Patrick Manning contributed to this report.