The Latest: Massacre suspect charged with 6 counts of murder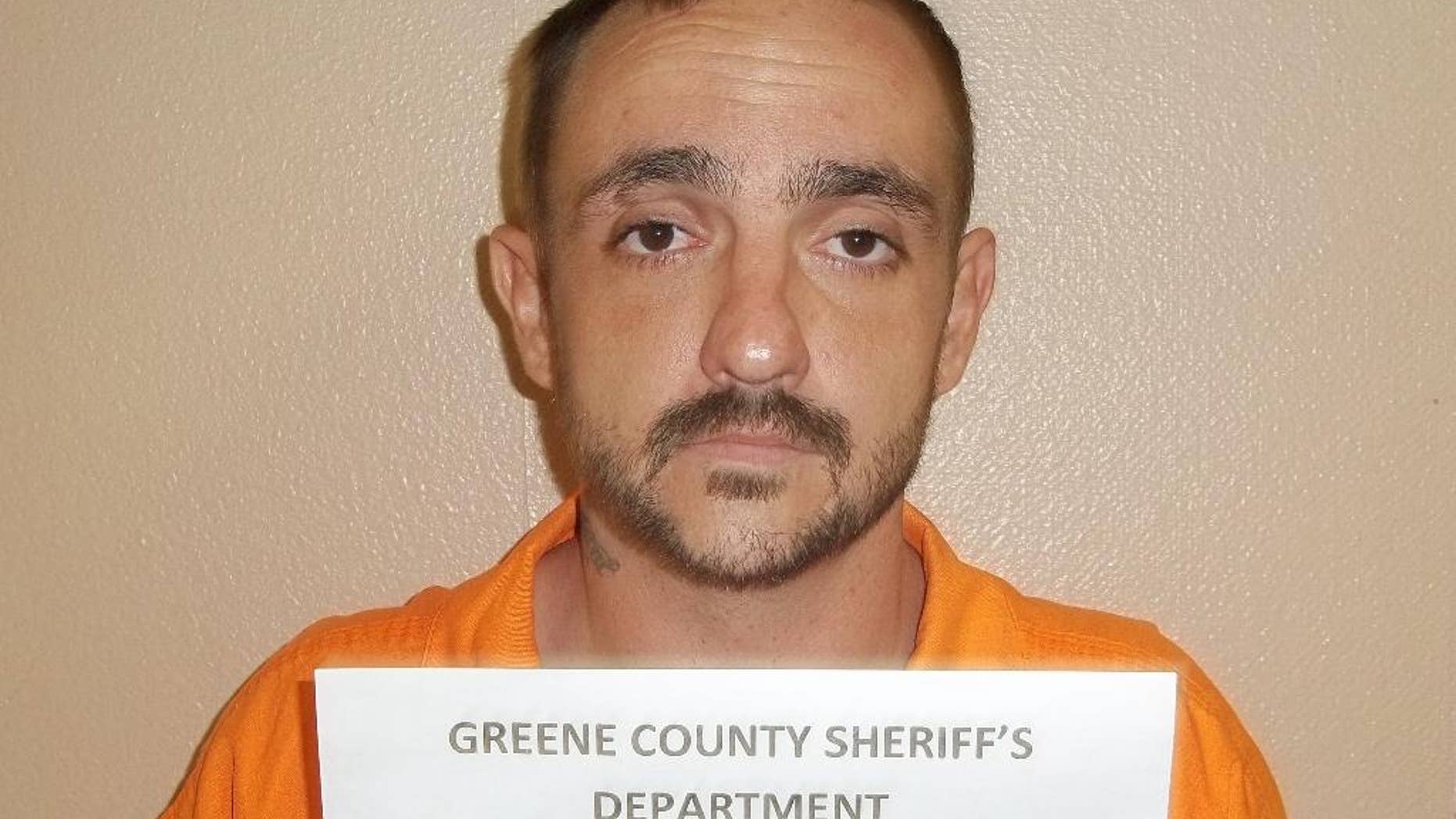 CITRONELLE, Ala. – The Latest on the massacre of five adults at a home in south Alabama (all times local):
8:15 a.m.
A prosecutor says the man accused of slaughtering two women and three men at a south Alabama house has been charged with six counts of capital murder.
Mobile County District Attorney Ashley Rich said in a statement early Tuesday that Derrick Dearman is to have a first court appearance Wednesday morning.
The bodies of all five people were found Saturday inside the home in Citronelle, Alabama. A sheriff's captain says Dearman attacked them as they slept, and then abducted his estranged girlfriend and an infant from the home. Both of them were found alive.
Alabama court records don't indicate whether Dearman, of Leakesville, Mississippi, has an attorney who could speak on his behalf.
___
2:35 a.m.
A man held in the slayings of five people in rural Alabama says drugs are to blame for the killings.
Derrick Dearman made the comments Monday as he was led to jail in shackles by law enforcement officers. He expressed regret for the deaths and professed love for the estranged girlfriend whose relatives and friends were slain.
Dearman is from Leakesville, Mississippi. He says he was on methamphetamine when he went to the rural house where three men and two women were later found dead.
Authorities say Dearman will be charged with six counts of capital murder, including one charge for the unborn child of a pregnant victim.
Dearman told reporters he doesn't deserve to live.