The Latest: Judge rules against defense in Slager hearing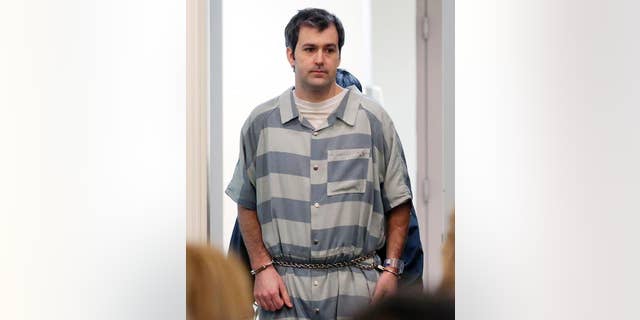 CHARLESTON, S.C. – The Latest on the trial of a South Carolina police officer charged with murder in a traffic stop shooting (all times local):
5:10 p.m.
A South Carolina judge has ruled against defense attorneys in the case of a white police officer charged with murder in the killing a black man who was running away from a traffic stop.
Attorneys for Michael Slager argued Friday that his statement to state agents after he shot Walter Scott in April 2015 should be thrown out because the agents told Slager's original attorney that they had not seen video of the shooting.
Circuit Judge Clifton Newman ruled that police are allowed to be deceptive with suspects and attorneys when they question them as long as they inform them of their rights.
Prosecutors say Slager's version of events don't match up with a bystander's video.
Slager's trial is set to begin Oct. 31. A motion to move the trial from Charleston will be taken up later.
___
2:50 p.m.
Lawyers for a white former South Carolina police officer charged with murder in the traffic stop shooting of a black driver are laying out most of their case in a pretrial hearing.
Attorneys for Michael Slager say the ex-North Charleston officer was left alone to patrol a high-crime area when he stopped Walter Scott for a broken brake light in April 2015.
Defense attorney Andy Savage also said Friday that physical evidence wasn't tested properly. He said there are indications that Slager was shot with his own Taser during a fight with Scott. Savage also called several of Slager's supervisors to testify. They said he was a good officer.
Savage had been trying to throw out the officers' statements, but he withdrew most of his requests after the officers testified.
____
3:35 a.m.
A judge is expected to hear a request to move the trial of a former South Carolina police officer charged with murder in the shooting death of a black motorist out of Charleston.
Friday's hearing in Michael Slager's case comes just 10 days before jury selection in his state trial is set to begin.
Slager's lawyers are asking Circuit Judge Clifton Newman to move the trial based in part on a survey they had conducted that found 85 percent of Charleston County residents have seen the bystander video of Slager shooting Walter Scott as he ran away after an April 2015 traffic stop.
Defense attorneys say the video shows only a tiny part of the encounter between the North Charleston officer and Scott and has been shown so much that potential jurors won't listen to their evidence.