The Latest: Idaho halts inmate fire crews after rape charge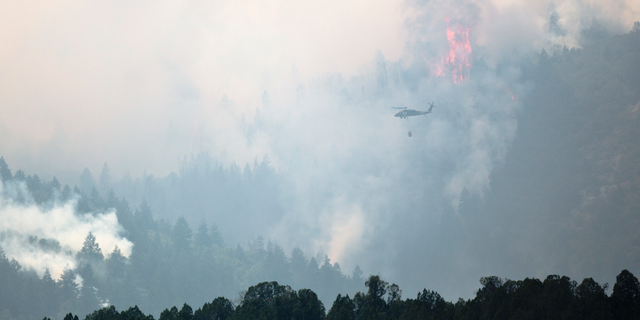 NEWYou can now listen to Fox News articles!
SALT LAKE CITY – The Latest on an Idaho prison inmate accused of rape at a wildfire base camp (all times local):
3 p.m.
The Idaho Department of Corrections has sent inmates who help fight wildfires back to prison as it reviews an allegation that a prisoner working in Utah raped a woman at a camp for fire crews.
Corrections spokesman Jeff Ray said Tuesday that the agency is reviewing the way it selects, trains and deploys inmates who support firefighters.
Many states in the U.S. West have similar programs allowing low-level offenders to be temporarily released to aid in firefighting efforts.
Ruben Hernandez has been charged with rape after a woman also working to support firefighters reported that he assaulted her Aug. 29 at a base camp in a remote area south of Salt Lake City.
He was part of a 10-person crew who cooked and did janitorial work. They were supervised by two Idaho correctional officers.
___
11:25 a.m.
Prosecutors say an Idaho prison inmate sent to help fight a wildfire raped a woman who was also working to support firefighters in Utah.
Sanpete County Attorney Kevin Daniels said Tuesday the woman had rejected several advances from 27-year-old Ruben Hernandez before the Aug. 29 assault. Hernandez was charged with felony rape.
Prison inmates are also released to fight wildfires in other Western states like California.
Daniels says county authorities weren't aware inmates were working the fire about 60 miles (97 kilometers) south of Salt Lake City, but they are typically low-level offenders nearing parole dates who do work like cooking and cleaning.
Idaho prison records show Hernandez would have been eligible for parole on a drug charge in less than a year.
No attorney was immediately listed for him.