Texas school shooting suspect Dimitrios Pagourtzis wore 'Born to Kill' shirt, posted about guns, reports say
NEWYou can now listen to Fox News articles!
Dimitrios Pagourtzis has been identified as the suspected shooter who killed at least 10 people with a barrage of bullets at a Texas high school on Friday, according to law enforcement officials.
Pagourtzis, 17, was a student at Santa Fe High School, about 30 miles southeast of Houston. He played football for the school's junior varsity team and was a member of a dance squad with a local Greek Orthodox church, The Associated Press reported.
Pagourtzis is being held in the Galveston County Jail on capital murder charges with no bond, officials said.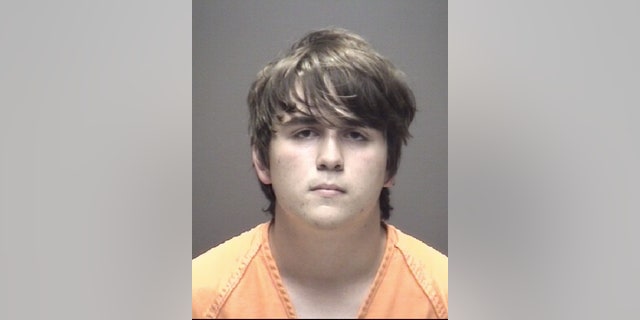 Texas Gov. Greg Abbott said the suspect had a shotgun and a .38 revolver that legally belonged to his father. He said the suspect did not have a criminal history nor did he portray any warning signs other than some Facebook posts.
The suspect intended to kill himself but gave up and told authorities he did not have the courage to take his own life, Abbott said.
The Santa Fe Police Department confirmed explosive devices were found at the campus of the high school and "surrounding areas adjacent to the school." Witnesses said the suspect opened fire during a first period art class.
Law enforcement officials said the suspected shooter was taken into custody and a second suspect, another student, was detained for further questioning.
Grace Johnson, a senior at Santa Fe High School, told Fox News' Dana Perino the suspect was someone she considered to be "very, very sweet" and not someone who would raised suspicions.
"It's honestly, it's really sad because you don't know why they did this," she said.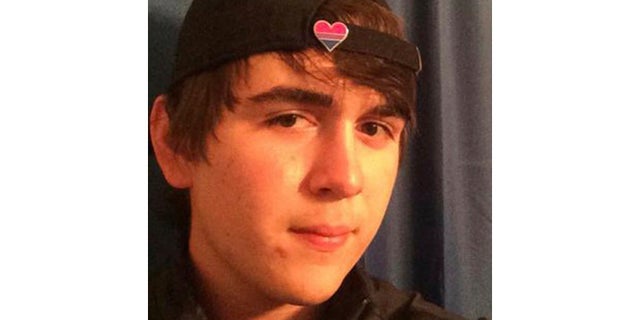 Students said the alleged gunman was wearing a shirt with the words "Born to Kill" on it as well as a trench coat and army boots, KIAH-TV reported. Students told the news station it's possible the suspect had been bullied.
Pagourtzis recently posted a photo of a shirt with the phrase "Born to Kill" on social media, KHOU-TV reported. The caption, according to the news station, read, "We all die sometime." He also posted photos of guns, knives and a coat with Nazi insignias, according to KHOU.
Tristen Patterson, a 16-year-old junior at Sante Fe, considered Pagourtzis a friend. He told The Associated Press that Pagourtzis was into video games that simulated war, and that he sometimes talked about guns — firearms that he liked or wanted to get.
"But he never talked about killing people or anything like that," Patterson said.
Patterson said he didn't know about Pagourtzis being bullied but said the 17-year-old didn't talk about himself much. He said sometimes Pagourtzis would seem "a little down or sad — a little bit sluggish."
Father Stelios Sitaras of Assumption of the Virgin Mary Greek Orthodox Church in Galveston, Texas, described Pagourtzis as a "quiet boy."
"You would never think he would do anything like this," he said.
Multiple friends said Pagourtzis's regular outfit to school included a trench coat and boots. "That was just his style," Logan Roberds, an 18-year-old senior said.
Fox News' Shira Bush, Jennifer Earl, Kathleen Joyce and The Associated Press contributed to this report.