Texas district attorney, wife, found dead in county where prosecutor was killed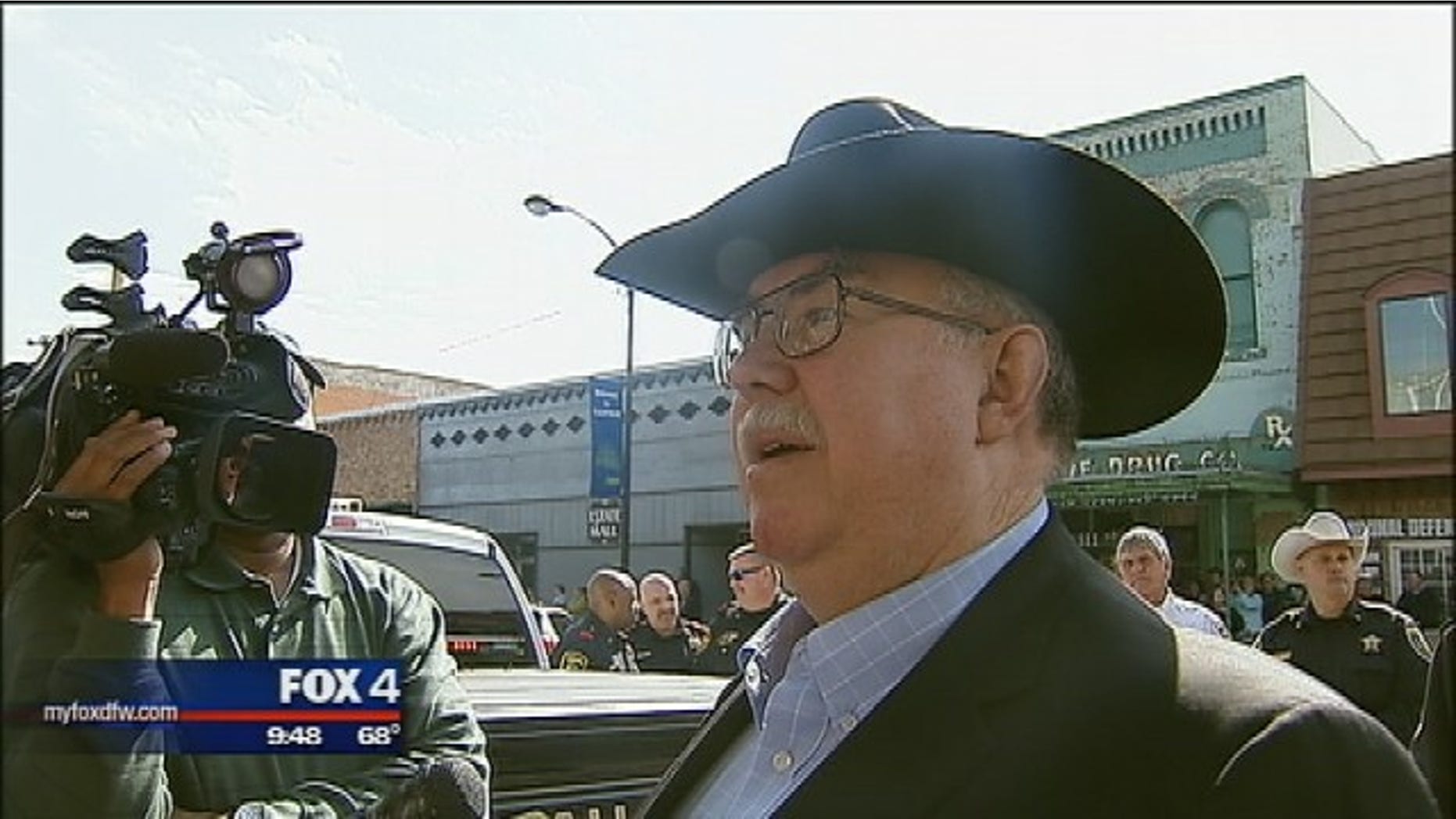 A North Texas county district attorney and his wife were found shot to death in their home two months after one of his assistants was gunned down near their office, authorities said.
Investigators found the bodies of Kaufman County District Attorney Mike McLelland and his wife, Cynthia, on Saturday, said Kaufman County sheriff's Lt. Justin Lewis. Police, FBI agents, Texas Rangers and deputies were part of the investigation.
The killings came less than two weeks after Colorado's prison chief was shot to death at his front door, apparently by a white supremacist ex-convict, and two months after Kaufman County Assistant District Attorney Mark Hasse was killed in a parking lot a block from his courthouse office.
McLelland, 63, is the 13th prosecutor killed in the U.S. since the National Association of District Attorneys began keeping count in the 1960s, the Associated Press reports.
Sheriff David Byrnes said Sunday that there was nothing to indicate for sure whether McLelland's slaying was connected to Hasse's. He declined to discuss it further. The sheriff also said he had no indication that white supremacist groups were involved in the killing of the DA.
No arrests have been made in connection with Hasse's murder, according to MyFoxDFW.com.
"It is a shock," Aulbaugh told the paper. "It was a shock with Mark Hasse, and now you can just imagine the double shock and until we know what happened, I really can't confirm that it's related but you always have to assume until it's proven otherwise."
Aulbaugh said recently that the FBI was checking to see if Hasse's killing could be related to the March 19 killing of Colorado Department of Corrections head Tom Clements, who was gunned down after answering the doorbell at his home. He said it's routine for authorities to look for possible links when there are similarities between two deaths.
Evan Spencer Ebel, a former Colorado inmate and white supremacist who authorities believe killed Clements and a pizza deliveryman two days earlier, was killed in a March 21 shootout with Texas deputies about 100 miles from Kaufman.
El Paso County, Colo., sheriff's spokesman Sgt. Joe Roybal said Sunday that investigators had found no evidence so far connecting the Texas killings to the Colorado case, but added: "We're examining all possibilities."
Hasse was chief of the organized crime unit when he was an assistant prosecutor in Dallas County in the 1980s, and he handled similar cases in Kaufman County, 33 miles southeast of Dallas.
McLelland had said Hasse was one of 12 attorneys on his staff, all of whom handle hundreds of cases at a time.
"Anything anybody can think of, we're looking through," McLelland said after the assistant prosecutor was killed.
McLelland said he carried a gun everywhere he went, even to walk his dog around town, a bedroom community for the Dallas area. He figured assassins were more likely to try to attack him outside. He said he had warned all his employees to be constantly on the alert.
"The people in my line of work are going to have to get better at it," he said of dealing with the danger, "because they're going to need it more in the future."
McLelland graduated from the University of Texas before a 23-year career in the Army, according to the website for the district attorney's office. He later earned his law degree from the Texas Wesleyan School of Law.
McLelland and his wife, Cynthia, 65, were the parents of two daughters and three sons. One son is a police officer in Dallas.
Click here for more from The Dallas Morning News.
Click here for more from MyFoxDFW.com.
The Associated Press contributed to this report.