Teenager arrested in shooting that killed four at Ohio home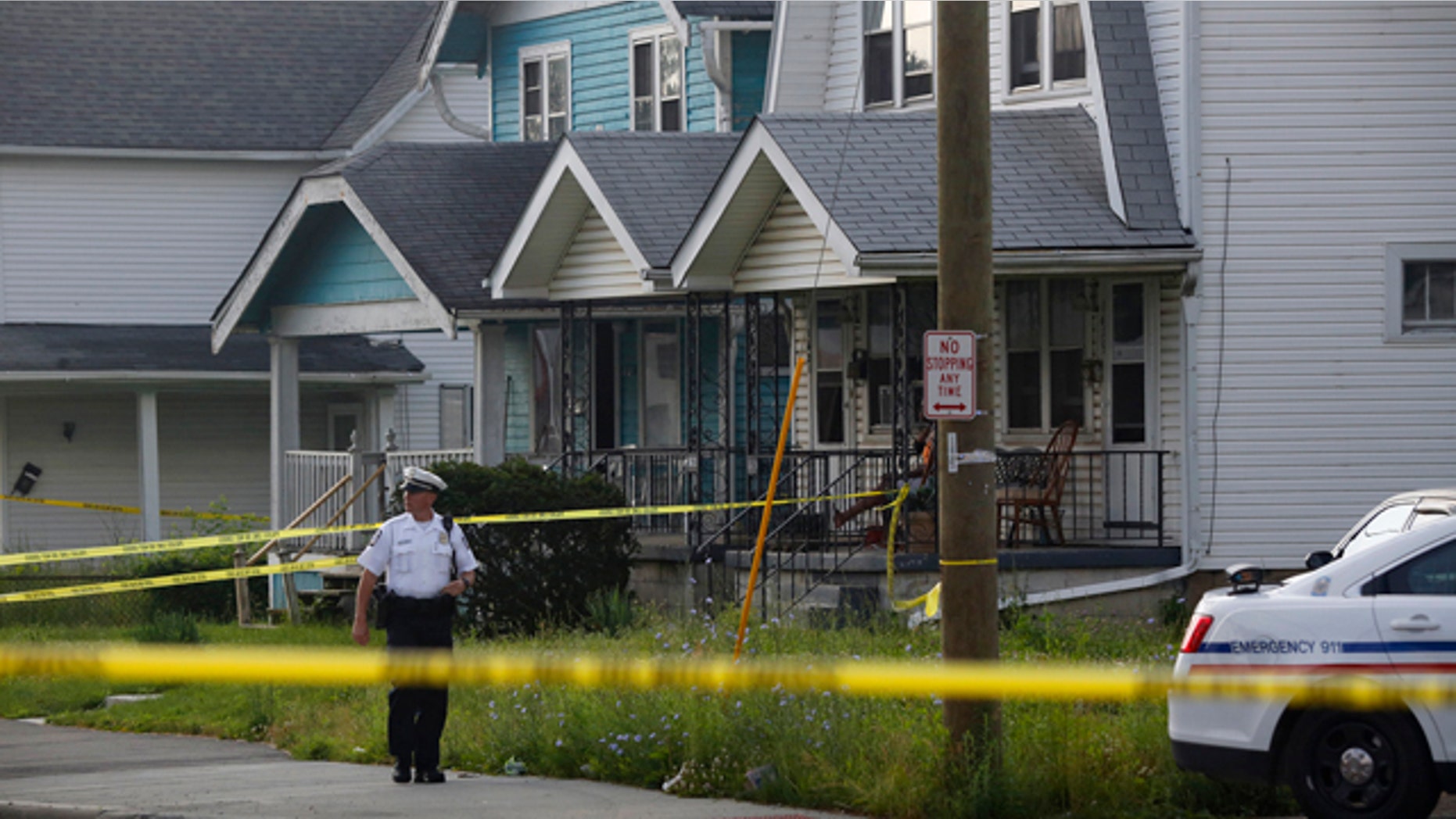 A 16-year-old boy was arrested Sunday in connection with a shooting that killed four people in a Columbus, Ohio home, and police said a second suspect was being sought.
The Columbus Dispatch reported that Jordyn D. Wade was charged with four delinquency counts of murder and five counts of kidnapping. Authorities said Wade was taken into custody without incident.
The shooting was discovered Saturday morning after police responded to a report of a woman with blood on her. Officers found an injured teenage girl outside the house on East Hudson Street, northeast of downtown Columbus, and discovered the four bodies inside. The injured girl, who has not been identified, was treated and released.
The victims were identified as 41-year-old Michael Ballour; 36-year-old Daniel Sharp; 35-year-old Angela D. Harrison; and 18-year-old Tyajah Nelson. Autopsies were scheduled to be finished on the victims Monday.
Police have not described a possible motive for the shooting, though Sgt. David Sicilian of the Columbus Police Department's homicide unit, told the Dispatch that investigators have an idea of what it was. The second suspect has not been identified.
A neighbor told the Dispatch that he saw a man and a woman running from the house approximately two hours before the bodies were discovered Saturday morning.
The Associated Press contributed to this report.