Teen dead, two others hurt after trapped in icy pond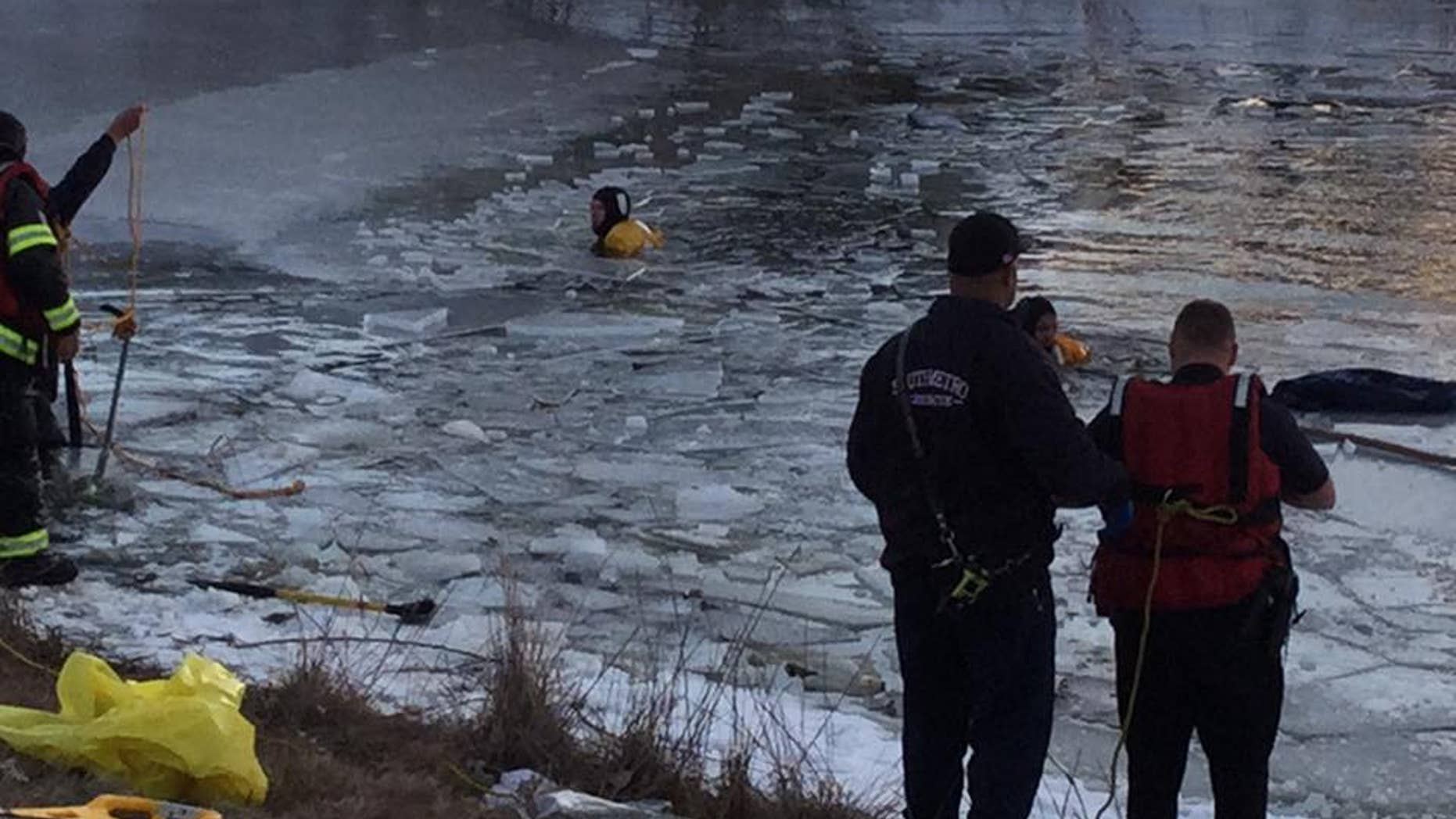 PARKER, Colo. – Police say one of three teens pulled from an icy pond in Parker has died.
KUSA-TV reports that the boy died hours after the incident Thursday. The other two teens remain in the hospital. Police say one is "doing well" and the other is receiving treatment.
Police had responded to the pond in a Parker neighborhood around 4:30 p.m. after a resident reported the incident.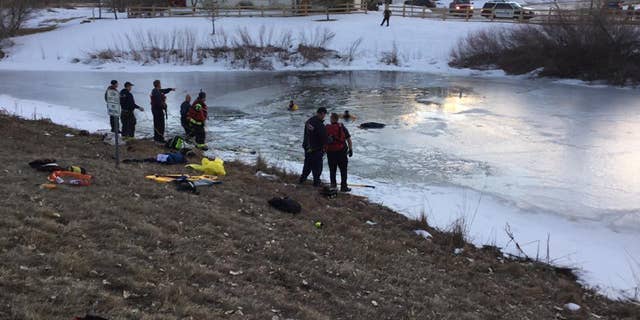 Police say an officer pulled one of the teens from the water using a tree branch. The boy was struggling but conscious.
A second teen was removed shortly after, and the third boy was rescued about 35 minutes after the initial call. He was taken to a hospital where he later died.
The incident continues to be investigated.