Teen boy student seduced by married teacher, 36, at 'Horndog High' awarded $750G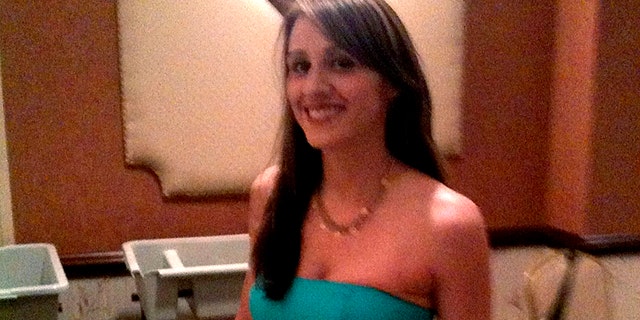 A former New York City high school football player who was seduced by his married female teacher has been awarded $750,000 in damages.
Kevin Eng was only 16 years old when Erin Sayar, his 36-year-old married English teacher at James Madison High School in Brooklyn, gave him marijuana and seduced him.
The pair engaged in intercourse and oral sex inside Sayar's SUV and classroom at least eight times before she was charged with 50 criminal counts of statutory rape and sex abuse in 2012, the New York Post reported. The illicit affair was exposed by Eng's girlfriend, who alerted school officials.
In a plea deal, Sayar was sentenced to 10 years of probation, stripped of her teaching license and designated a Level 1 sex offender.
Eng's family sued the former teacher and the city in civil court, citing his emotional anguish over the saga. The Post reported they lost the $10 million suit against school officials last year, however the teen's lawyer continued to fight a case against Sayar.
Bruce Baron, who represents Eng, said he filed numerous civil motions over the past five years, but it seemed like Sayar had dropped off the radar.
Sayar reportedly did not show up to court or respond to legal letters and even her lawyer had lost touch with her.
"We have had no contact with her in years," layer Michael Marinaccio, whose firm represented Sayar, told the Post.
A Brooklyn Supreme Court judge, apparently fed up with Sayar's failure to respond to court summons, ordered a judgement against her totaling $750,000 on Aug. 17.
"This verdict along with the punitive damages awarded by the judges sends a strong message that teachers across New York state should take their position of authority very serious," Baron said.
He said his office has started looking for financial records that might show what money and holdings Sayar has.
Sayar, whose husband left her after the affair, told the Post on Tuesday she had no knowledge of the judgement.
"What happened?" the 41-year-old said when asked about the judge's decision. "I don't know anything about that. I can't talk about it because I don't know."
Eng and his mother declined to comment Tuesday through their lawyer.
According to the Post, the Brooklyn high school has been nicknamed "Horndog High" because it has been a hotbed for student-teacher sexual scandals in recent years.