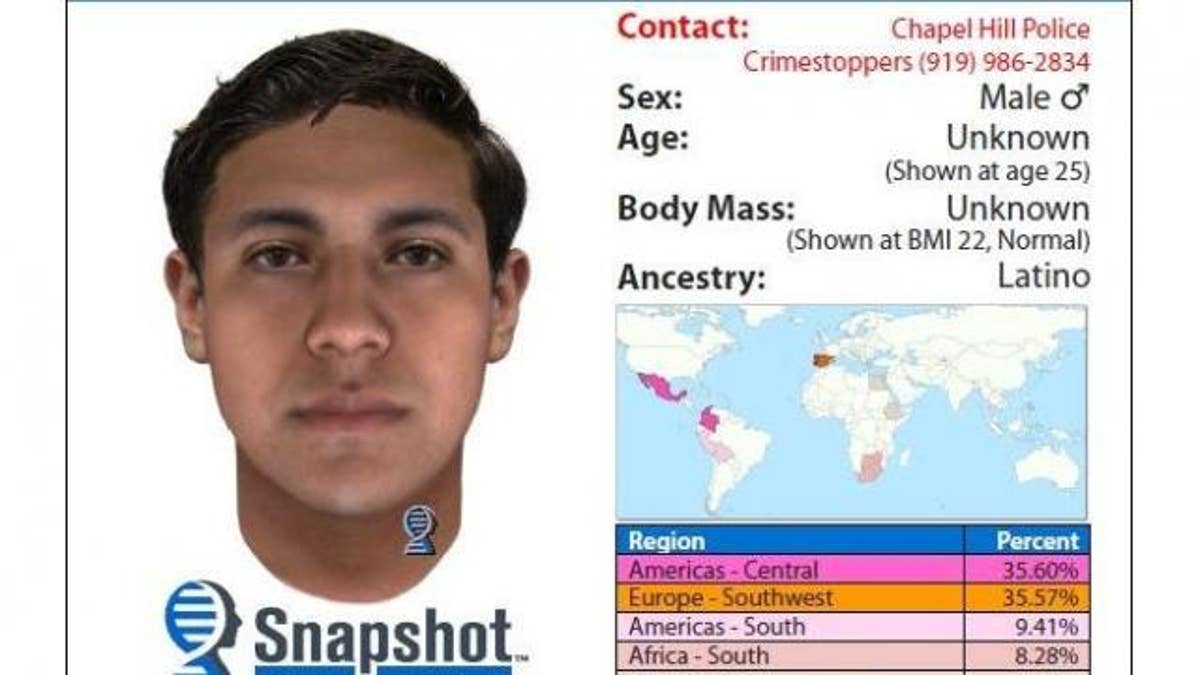 Faith Hedgepeth was bludgeoned to death four years ago inside her off-campus apartment at the University of North Carolina Chapel Hill in a case that remains unsolved.
The killer left behind a chilling note and traces of DNA -- which a forensic technology company has now used to create a 3-D sketch of what the suspect might look like.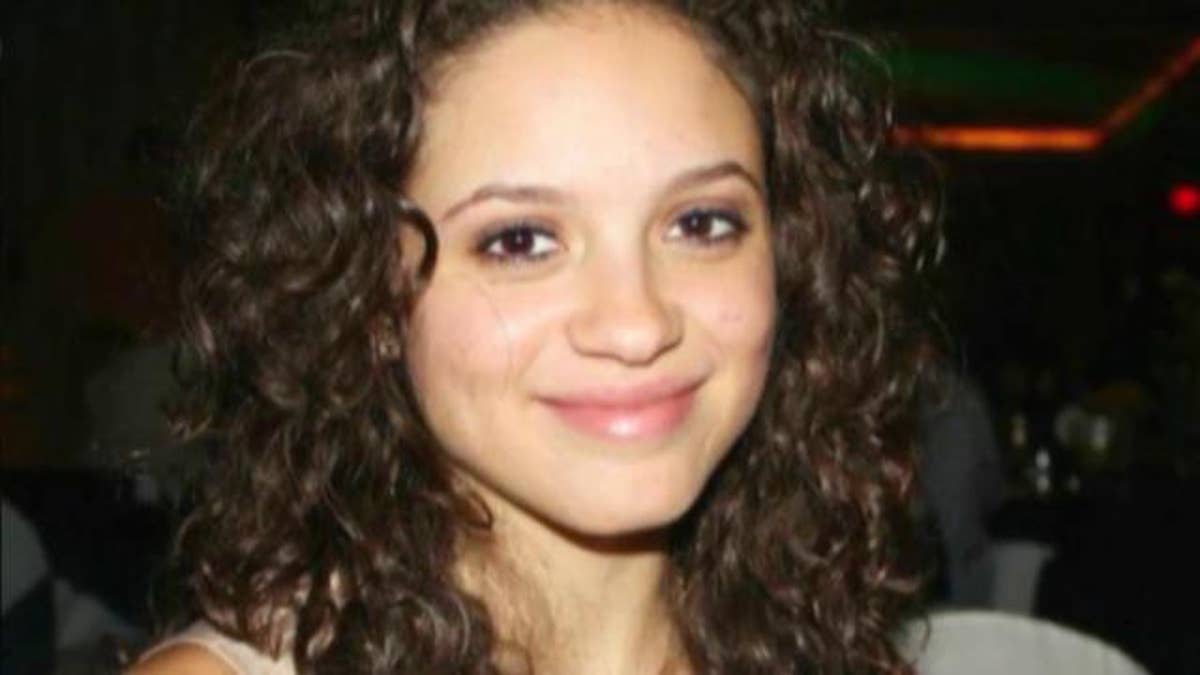 A "snapshot tool" developed by Parabon NanoLabs has created a 3-D image of the killer based on DNA traits, and authorities are hopeful the sketch could lead to a break in the case.
The Reston, Va.-based Parabon Nanolabs, with funding from the Department of Defense, debuted the breakthrough type of analysis called DNA phenotyping in 2015 which the company said can predict a person's physical appearance from the tiniest DNA samples, like a speck of blood or strand of hair.
The DNA phenotyping service, commercially known as "Snapshot," could put a face on millions of unsolved cases, and generate investigative leads when the trail has gone cold.
Hedgepeth, a 19-year-old sophomore at the university, was beaten to death with an empty rum bottle inside her bedroom in September 2012. Authorities said semen was discovered on the young woman's body -- found on the floor next to her bed -- and blood was splattered on the wall and closet door. A hand-written note scribbled on a take-out fast food bag was found next to her body and read: "I'm not stupid bitch. Jealous."
On Sept. 7, 2012, Hedgepeth's roommate, Karena Rosario, called 911 to report finding her roommate unresponsive on her bedroom floor.
"She's unconscious. I just walked in. There's blood everywhere," a frantic Rosario said on the call. "I can't believe this. Someone had to have been in there." When police arrived, they found Hedgepeth covered in blood and nude from the waist down.
The night before her death, Hedgepeth and Rosario arrived home from the Davis Library on the UNC campus just after midnight. They then decided to go out, and arrived at the Wallace Parking Deck on East Rosemary Street just before 1 a.m. From there, they walked to the Thrill bar.
The two roommates left the bar together at 2:38 a.m. and drove back to their apartment in Hedgepeth's white Nissan Altima, according to investigators. Police say Rosario left the apartment again at 4:27 a.m.
When Rosario returned at approximately 11 a.m. with a friend, she found Hedgepeth's body.
Parabon's technology reads the parts of the human genome that code for the differences in physical appearance between people.
Snapshot is able to predict such critical traits as skin color, hair color, eye color and face shape. It can also predict the individual's ancestry as well as highly-detailed traits, like freckles.
Using sophisticated computer algorithms that have been trained on thousands of reference samples, Snapshot translates this raw genetic code into predictions of physical traits. These are then combined to create a composite profile, or "digital mugshot" of an unknown suspect -- with remarkable accuracy, according to the company.
According to the profile created by Parabon Nanolabs, Hedgepeth's killer is identified as a Latino male with brown hair and brown eyes.
Police are asking for anyone who recognizes the man's face to call Crime Stoppers at 919-986-2834. A $40,000 reward is being offered for information leading to an arrest.
FoxNews.com's Cristina Corbin contributed to this report.