SUV in California crashes into motel pool, injuring 8 people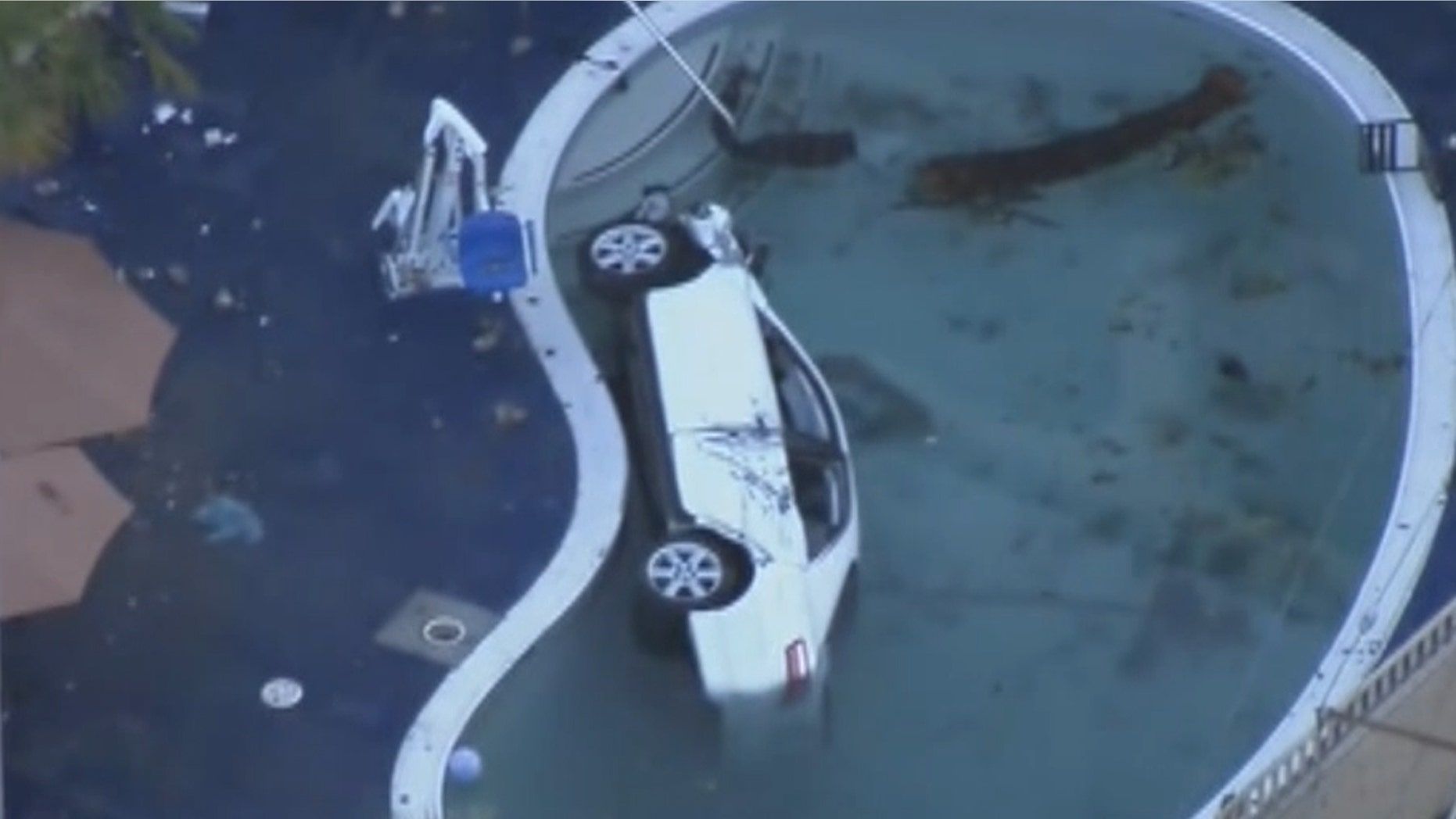 Eight people were injured, including children, after an SUV crashed into a Los Angeles motel pool Sunday night.
The SUV crashed into the Vagabond Inn swimming pool on Gaffey Street in San Pedro about 7:30 p.m., KTTV reported. The driver, said to be in his 20s, lost control of the vehicle, charging through a brick wall and landing into the pool, according to KABC.
The driver was the only occupant in the car, but children between the ages 6 and 10 were in the pool at the time of the crash. Eight people were injured, including the driver.
CALIFORNIA CHAIN-REACTION CRASH CAUGHT ON VIDEO
The driver was hospitalized in critical condition. The children were also taken to the hospital to be evaluated.
It's unclear what caused the driver to lose control of the vehicle. He is being investigated for driving under the influence of alcohol or drugs, police said.