Suspects flee after crashing stolen Jeep into Florida home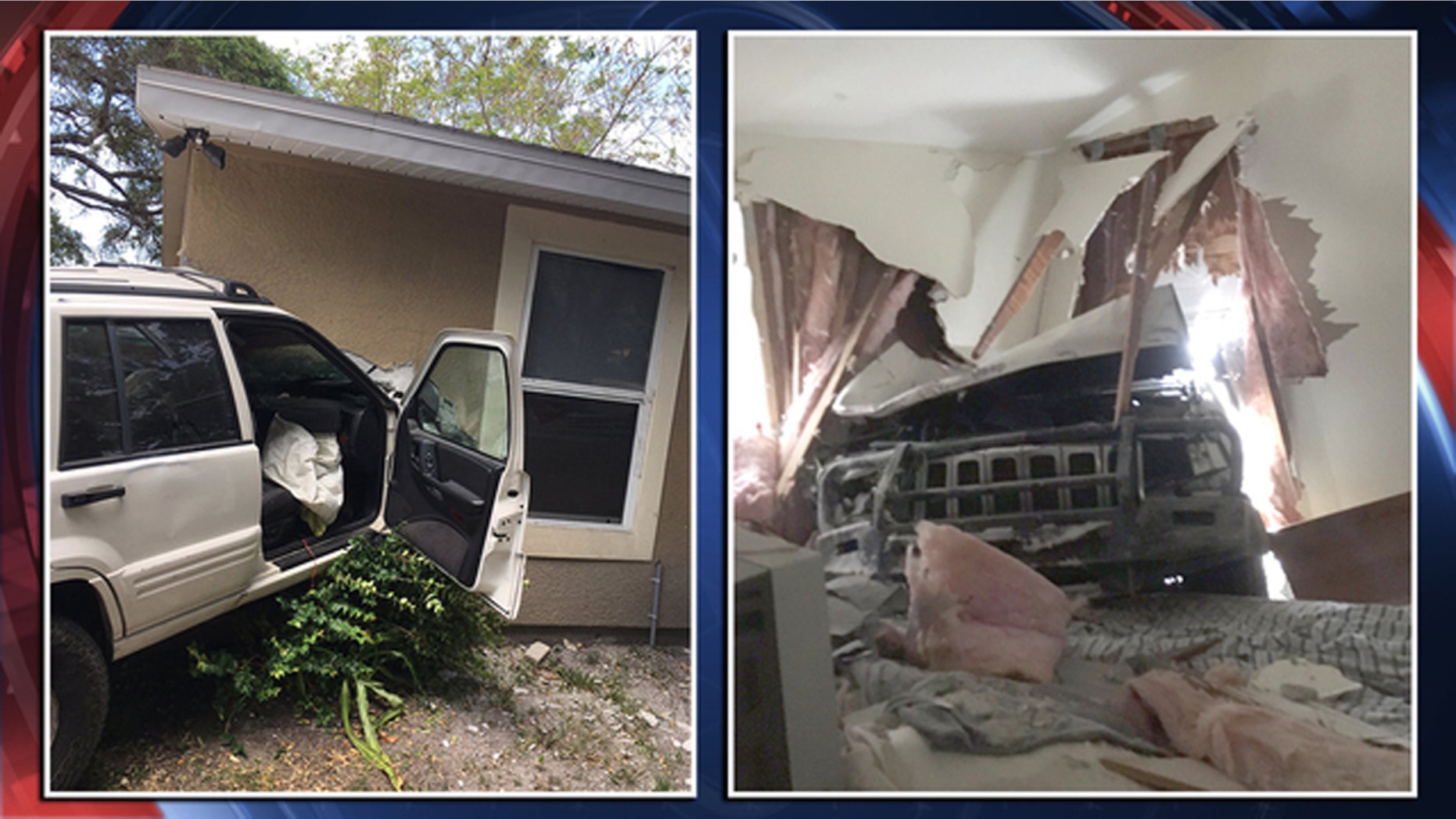 CLEARWATER, Fla. – Two people are wanted by police after crashing a stolen vehicle into the side of a home on Mary L Road, and then taking off Saturday afternoon.
Clearwater police and Clearwater Fire & Rescue came to the home where a Jeep slammed into a parked van and then went through the wall of one of the home's bedrooms.
Police say the driver, a woman, lost control of the Jeep and careened onto the property of Pastor Christopher Bennett. It then hit Bennett's van, which was parked at the corner of the house, and went through the home's outer wall, landing on Bennett's bed.
Bennett told FOX 13 News he was cleaning out the van he had just purchased when he heard the Jeep's tires squeal. He tried to jump out of the way, but was partially pinned by the Jeep and debris from the crash.
"I thank God for it and think for a moment I could have been gone," Pastor Bennett said.
He says by the time he realized what was going on, the people in the car had run off. Bennett said he thinks they were teens.
"That's the part that bothered me that they didn't have the heart to even think about, was I alive or dead?" Bennett said. "They just took off and that bothered me more than anything else. That all they wanted to do was get away and they didn't care."