Suspected Killer Couple Pleads Not Guilty to Other Charges in California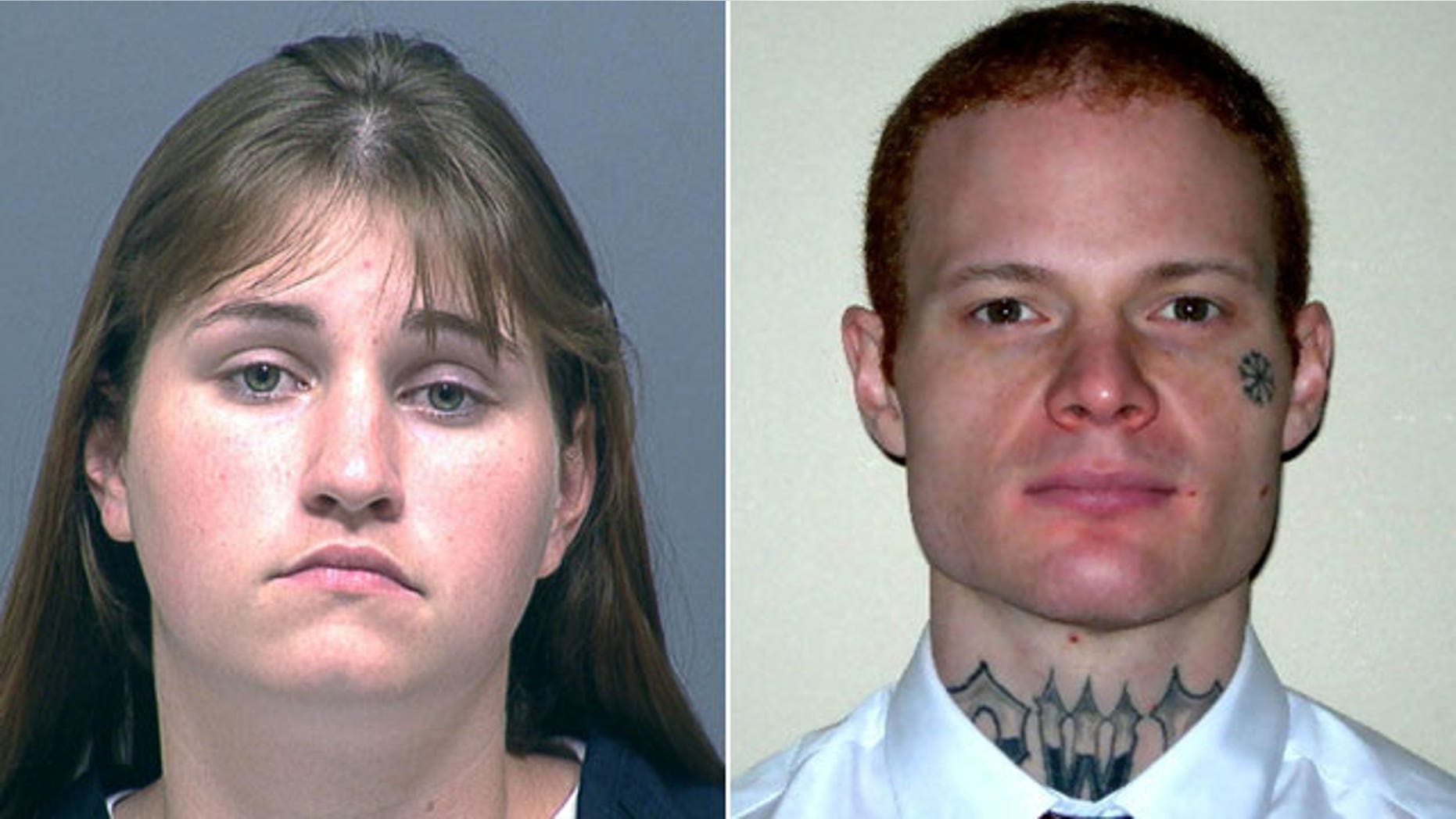 MARYSVILLE, Calif. – A couple suspected of killing an Oregon teenager and a Washington woman pleaded not guilty Friday in California to charges of weapons possession and vehicle theft.
Superior Court Judge Julia Scrogin set bail at $1 million each for David Joseph Pedersen and his girlfriend Holly Grigsby, saying they were a danger to the public.
Pedersen, 31, and Grigsby, 24, face one count each of weapons possession and vehicle theft. They shared an attorney during their first court appearance since their arrest Wednesday north of Sacramento.
Police in Oregon and Washington say Pedersen and Grigsby are suspects in the deaths of 19-year-old Cody Myers, whose body was found Tuesday in an Oregon forest, and Leslie Pedersen, the defendant's stepmother, who was found Sept. 28 with her hands duct-taped and her head wrapped in a bloody pillow.
Charges have not yet been filed in those cases.
Authorities said the couple also was linked to the disappearance of Pedersen's father, David Jones Pedersen, whose Jeep was found Friday in the same rural area where Myers was discovered with gunshot wounds to the head and chest.
Pedersen and Grigsby are expected in court Tuesday for an extradition hearing.
Grigsby looked straight ahead Friday and made little eye contact with Pedersen during the hearing. The two attempted to talk to each other but were cut off by court officials.
Pedersen attempted to interrupt the prosecutor when he noted that Pedersen's father was missing. Pedersen said he "just wanted to clear the air," but his lawyer interjected before he could finish.
Both defendants have criminal histories and white supremacist leanings, authorities said.
Meanwhile, two daughters of Leslie Pedersen said Friday that their stepfather had hoped a visit from his son and the son's girlfriend would help him reconnect with a young man who had spent much of his life in prison.
"We had absolutely nothing to do with these people. Red (David Jones Pedersen) had wanted to reconnect," Susan Ellis told The Daily Herald of Everett, Wash. She called her mother's death "completely senseless."
Lori Nemitz also spoke of the younger Pedersen to Seattle's KOMO-TV: "He's not our stepbrother; he's nothing to us."