Suspected Golden State Killer's ex-fiancee revealed as travel blogger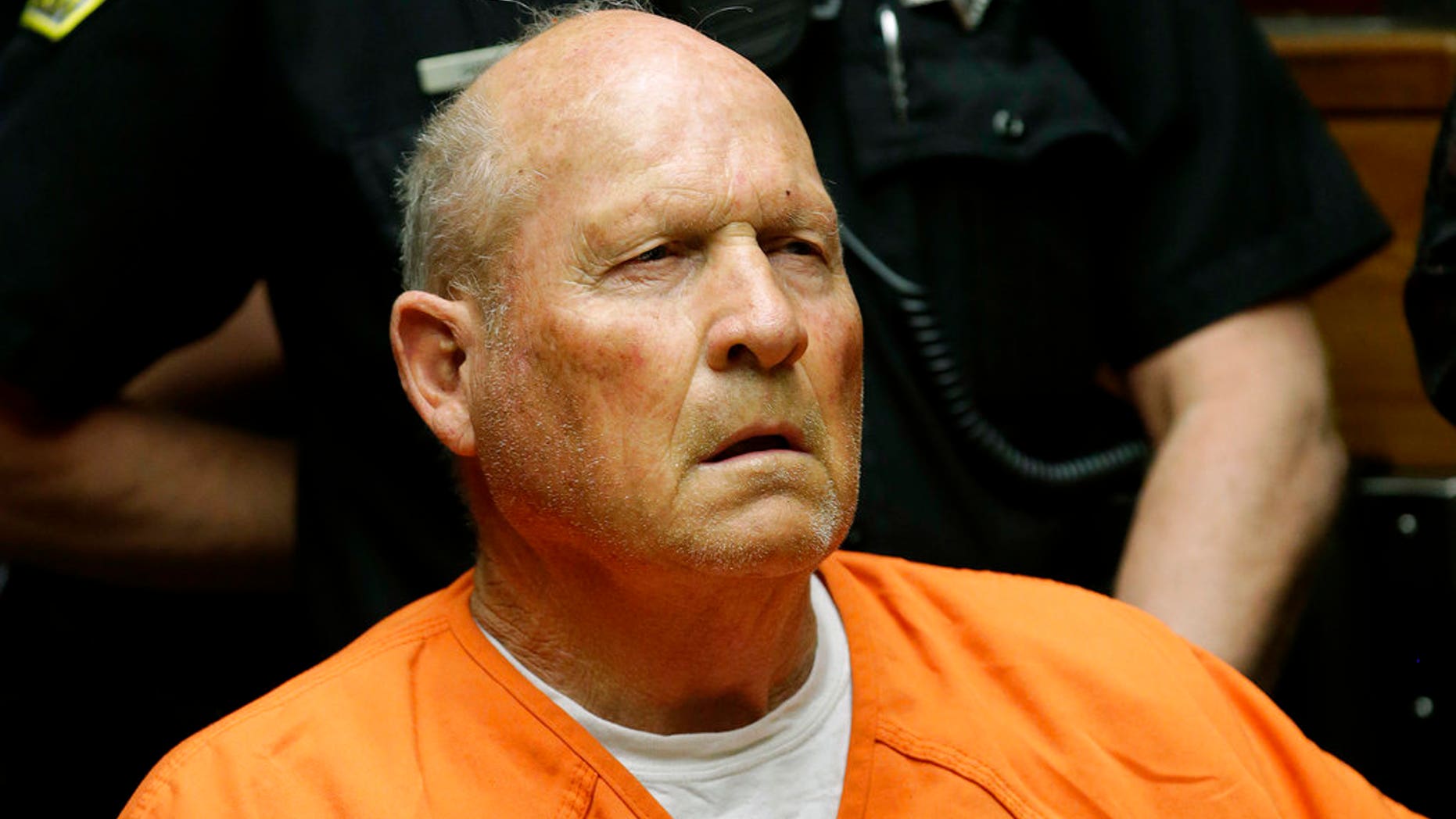 The ex-fiancee of suspected Golden State Killer Joseph DeAngelo, reportedly a target of his anger, has been identified as 67-year-old travel blogger Bonnie Ueltzen, The Daily Mail reported Saturday.
"Ueltzen — then Bonnie Jean Colwell — was engaged to DeAngelo in the early 1970s but she broke it off and both went on to marry other people," the report said.
They met during their time as Sierra College students, the Mail reported. The ex-couple's wedding announcement was published in a California newspaper in May 1970.
The Mercury News had explained that the Golden State Killer yelled numerous times, "I hate you Bonnie," during at least one sexual assault -- and an investigator said this clue helped direct police to DeAngelo.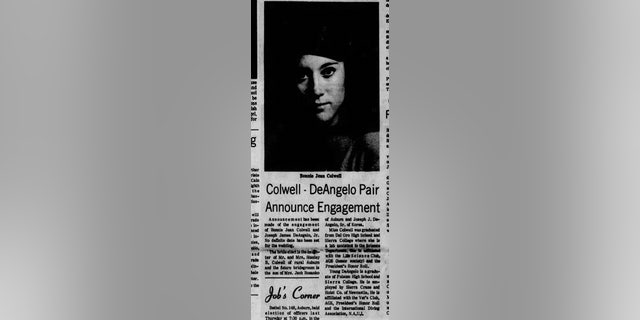 "Most certainly if he's making the statement, 'I hate you, Bonnie,' while he's attacking another female, he is what we call an anger retaliatory rapist," retired Contra Costa County investigator Paul Holes told the newspaper. "Instead of directing his anger at what's making him angry, he's directing it sideways onto someone else to be able to satisfy that anger."
He went on, "I do believe that's what happened here. I don't know what made him that way, but you've got to think Bonnie dumped him, he's not happy about that, he still had feelings for her, who knows? But something along those lines must have happened."
DeAngelo appeared in court Friday to face murder charges. Police said he was linked to a dozen killings and 50 rapes from 1976 to 1986.
Handcuffed to a wheelchair in orange jail scrubs, the 72-year-old looked dazed and spoke in a faint voice to acknowledge he was represented by a public defender. He did not enter a plea.
GOLDEN STATE KILLER EYED IN 1978 MURDERS OF WOMAN AND HER 4-YEAR-OLD SON: POLICE
The newspaper said it was unable to reach Ueltzen, who has written online about living in Italy.
"With this particular guy, I believe there's a significant event that made him angry and stayed inside him," Holes said. "That anger would manifest itself over and over, whether a Bonnie situation or a couple of situations. Different things are making him upset."