Survey: VA Health Care Works Once Vets Get Seen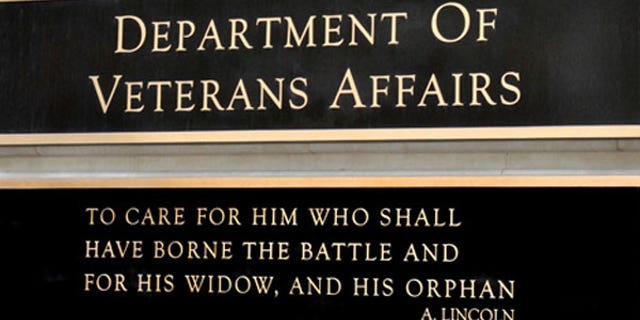 NEWYou can now listen to Fox News articles!
A survey of Iraq and Afghanistan combat veterans finds that most who are receiving mental health care are "overwhelmingly satisfied" with the care, no matter if it's from the Department of Veterans Affairs or an outside provider.
The finding is included in the 2014 survey of Iraq and Afghanistan Veterans of America released on Thursday during a press conference and panel discussion at the National Press Building in Washington, DC.
Seventy-two percent of those receiving mental health care from the VA said they were satisfied. Ninety-one percent of those going outside the VA said they were satisfied.
The survey arrives at a time when the VA is under fire for delays in care to veterans. It reinforces at least one boast made by the VA -- that the VA can provide proper care once veterans enter the system.
At the same time the IAVA survey highlights the main issue behind the latest VA scandal -- appointment delays. About 68 percent of respondents going to the VA for mental health care reported problems scheduling an appointment.
Only 31 percent of those going outside the VA for mental health care health reported the same problem.
The survey also highlights the suicide rate -- one of the most serious issues facing the county's newest generation of combat veterans.
The survey found that 40 percent of members know at least one Iraq or Afghan vet who committed suicide, 47 percent know of at least one vet who attempted it, and 31 percent acknowledged having thought of killing themselves since joining the military.
President Obama was viewed as "extremely proactive" by only 3 percent of the vets and "somewhat proactive" by 11 percent. For Congress, the figures were 1 percent and 7 percent, respectively.
The veterans were more split on the VA and Defense Department's efforts to address suicide, but generally gave the VA higher ratings.
About 30 percent of respondents rated the VA as "excellent/good," 45 percent "fair," and 22 percent "poor." For the Defense Department the results were 24 percent "excellent/good," 42 percent "fair," and 34 percent "poor."
IAVA Chief Executive Officer Paul Rieckhoff wrote that the survey is "our best intel, and it often identifies problems long before they reach public prominence ... Today the stories confided through this survey have motivated our urgent call for a nationwide effort to combat suicide."
The survey was conducted over a three week period during the first quarter of 2014. It was sent out to combat veteran members of the group -- their status confirmed by a DD-214 or other official documentation, according to IAVA.
The survey included about 200 questions, though veterans responded only to questions relevant to their experiences.
IAVA said it emailed the survey to 2,828 veterans and got back 2,089, for a 75 percent completion rate.
The survey found that 53 percent of respondents reported a mental health injury, with 18 percent diagnosed with traumatic brain injury, or TBI, and 44 percent with post-traumatic stress disorder, PTSD. Of the respondents, 73 percent who are dealing with a mental health injury are getting care, and 77 percent said they sought the care at the suggestion of a loved one.
"Encouragingly, three out of four members who identified that they have a mental health injury are seeking help, and they've told us how important loved ones are in helping them to seek help," Rieckhoff wrote.
The survey also includes the following statistics:
•70 percent of respondents who filed a disability claim said they waited more than 120 days for the VA to act on the claim. The VA considers any first-time claim not acted on within 125 days to be part of its backlog.
•63 percent of disability claims filers reported suffering financially while awaiting a claim decision.
•40 percent of respondents said they have a service-connected injury for which they have not filed a claim.
•10 percent of respondents reported being unemployed.
•53 percent said they were employed.
•61 percent of the employed respondents said they are satisfied with their job.
•62 percent of respondents report that they have used the Post 9/11 GI Bill.
•78 percent of these veterans rate the Post 9/11 GI Bill as "Good" or "Excellent."
•36 percent of these veterans said that late payments as a major challenge to using the benefit.
Survey respondents also expressed concern over how they are perceived by their fellow Americans, and what lies ahead after the U.S. withdraws from Afghanistan.
The survey found 61 percent of respondents feel the public supports them, and that 52 percent believe corporate America supports them. However, 70 percent also believe that the public does not understand the sacrifice made by themselves and their families.
About 88 percent are concerned that with the end of the war in Afghanistan the public will pay less attention to issues affecting them and their families.
-- Bryant Jordan can be reached at bryant.jordan@monster.com.